From Pep Guardiola to Roberto Mancini, Manchester City's managers read like a football hall of fame. The club's illustrious roll call of managers was therefore the perfect inspiration for the stylish, modern new hospitality suite created as part of extensive development works at Etihad Stadium.
Name: Manager's Corner
Location: Etihad Stadium
Website: mancity.com
Designer: Space Invader Design
Scope: Stadia Fit Out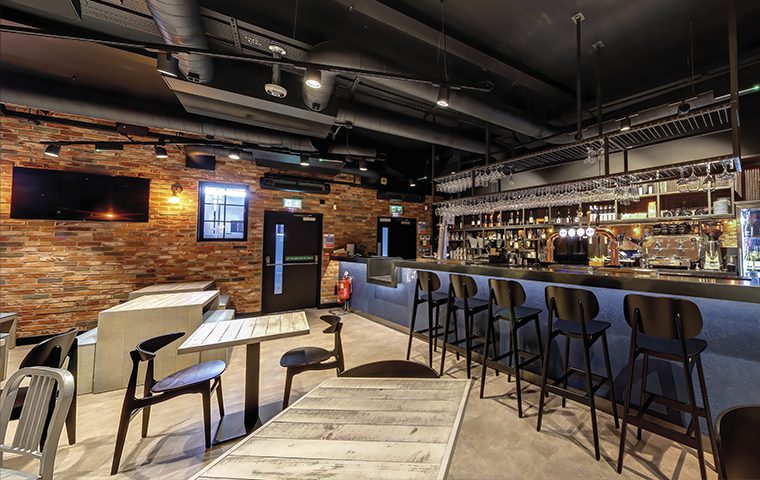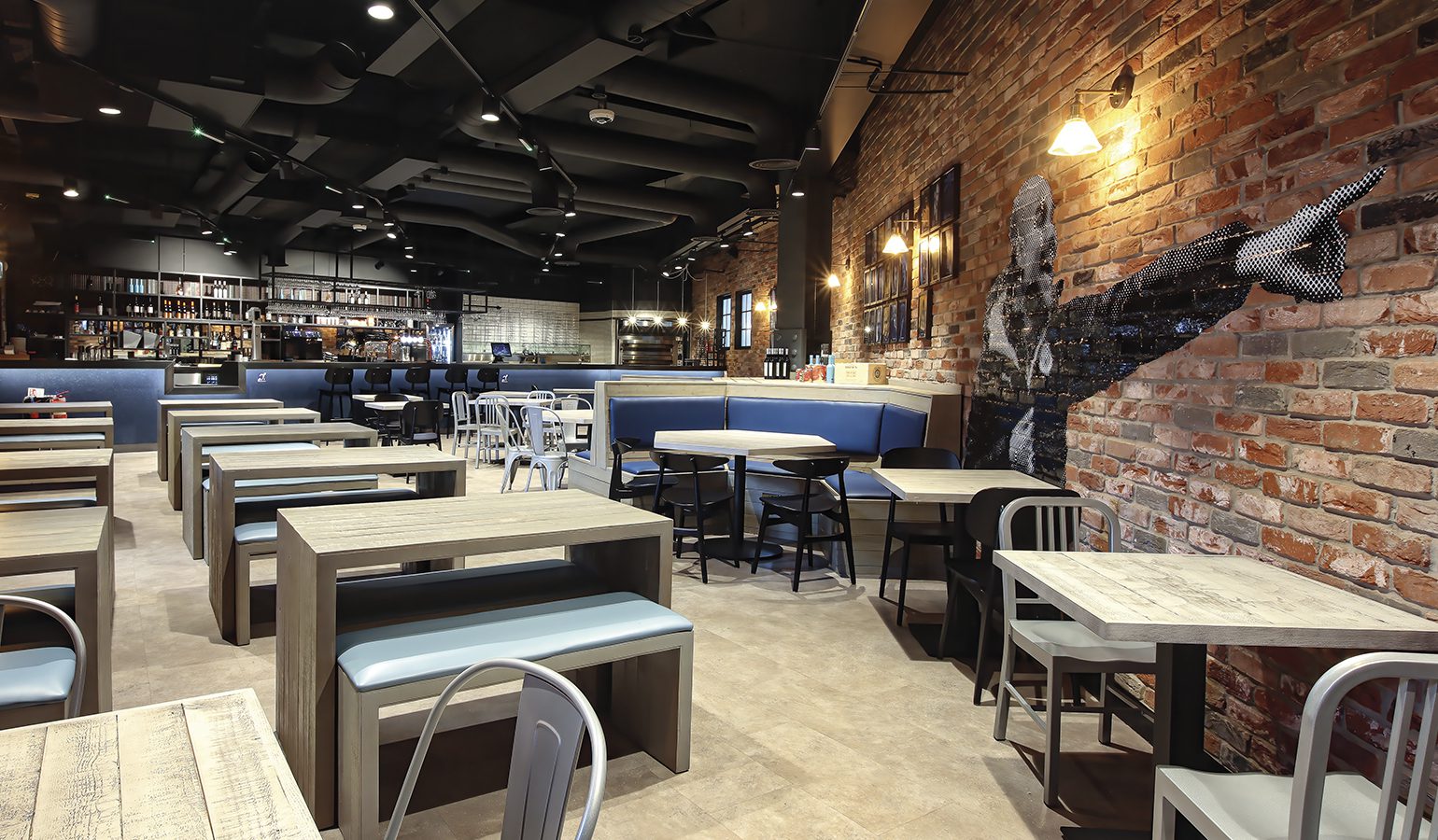 RESTAURANT FIT OUT
A number of city's former managers have Mediterranean roots, something that's reflected in the design of Manager's Corner restaurant. Dawnvale envisioned a space that paid homage to the laid back culture of the Med, with a casual and relaxed design that invites ticket holders to relax over elevated match day food and drink.
SOCIAL SETTING
The Manager's Corner is a great spot to catch up with friends and fellow fans before and during the game. To ensure the hospitality experience is a memorable one, the space is designed to allow groups to relax, with a choice of tables and mixed seating.
THE MENU
The Manager's Corner menu is pure Naples via Manchester, with a selection of premium Italian tapas, freshly cooked pizza and charcuterie, all set to a feature wall of past and present managers. Premium drinks are also available from the on-site bar.
A TURNKEY PACKAGE
Dawnvale designed a full turnkey solution for the Manager's corner. Our design includes a beautiful pizza oven, which provides a focal point for the space. We also designed and fitted a Venetian plaster bar frontage, with a modern mild steel bar top, upper back bar display and accompanying overhead glass rack.