Manchester City called in Dawnvale to assist with the redevelopment of the Etihad Stadium's South Stand Concourse.

Keen to create an elevated experience for fans during home games, the turnkey redevelopment of the Concourse saw a series of modern, vibrant new spaces created where ticket holders could meet, eat, drink, and socialise in dedicated standing and seating areas.
Name: South Stand Concourse
Location: Etihad Stadium
Website: mancity.com
Designer: Space Invader Design
Scope: Stadia Fit Out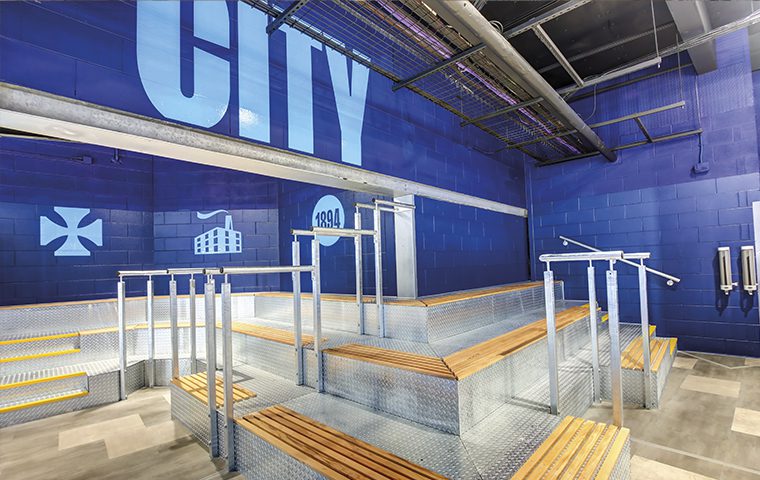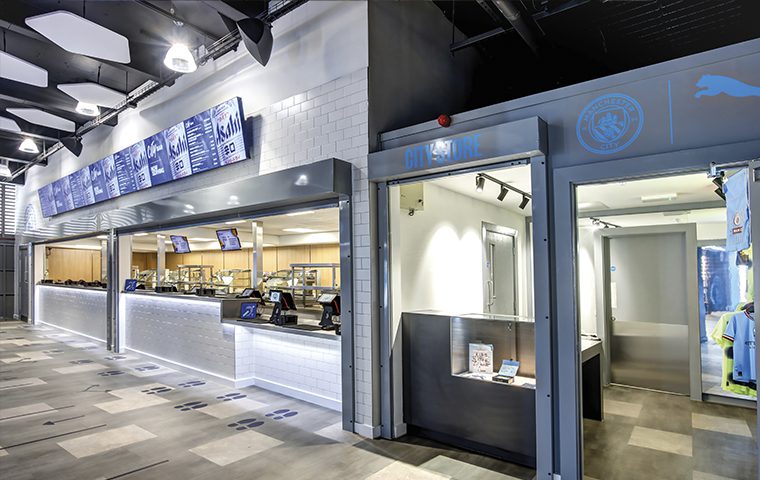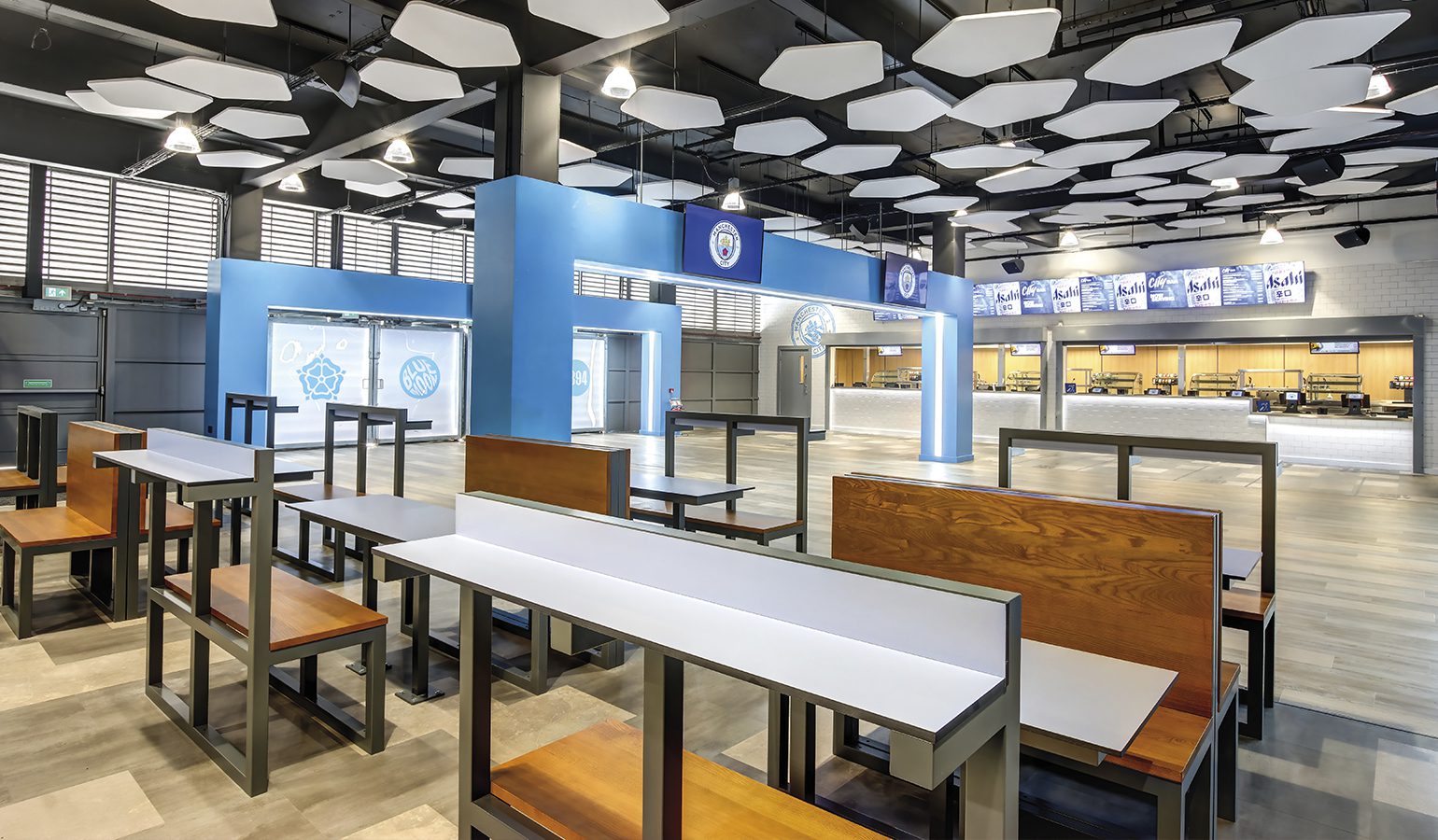 FOOD AND BEVERAGE OPTIONS
Capable of welcoming more than 55,000 fans to each home game, and many more during other major sport and entertainment events, the new Concourse needed to offer plentiful food and dining options. A dedicated concession allows for speedy service to reduce queues during peak times.
ENHANCED ENTERTAINMENT
The redeveloped South Stand also carefully considered the overall fan experience. A new DJ booth and large live screens mean visitors can enjoy pre-match, half-time and post-match entertainment following the final whistle to make visits all the more memorable.
NEW SEATING AREAS
As part of Dawnvale's redesign, additional seating areas were added to the South Stand. These seating areas, which feature bleacher and bench seating with poseur ledges make the concourse more comfortable and welcoming for match day fans and create dedicated zones to consume purchase food and drink.
DESIGN COLLABORATION
We love to collaborate with creative partners such as Space Invader. We believe that collaboration is essential to achieving great results, and we are proud to work alongside talented professionals who share our vision and passion for design. Together, we strive to create exceptional spaces that leave a lasting impression.