It's always a pleasure to welcome back a client. We had previously worked with the Stamford Pub team so naturally when they decided to launch The Ugly Duckling, a new restaurant next door, we were delighted to be called back.

Their desire was to create a truly vivacious atmosphere so we introduced an island bar capable of a wide cocktail offering as the centrepiece to the project.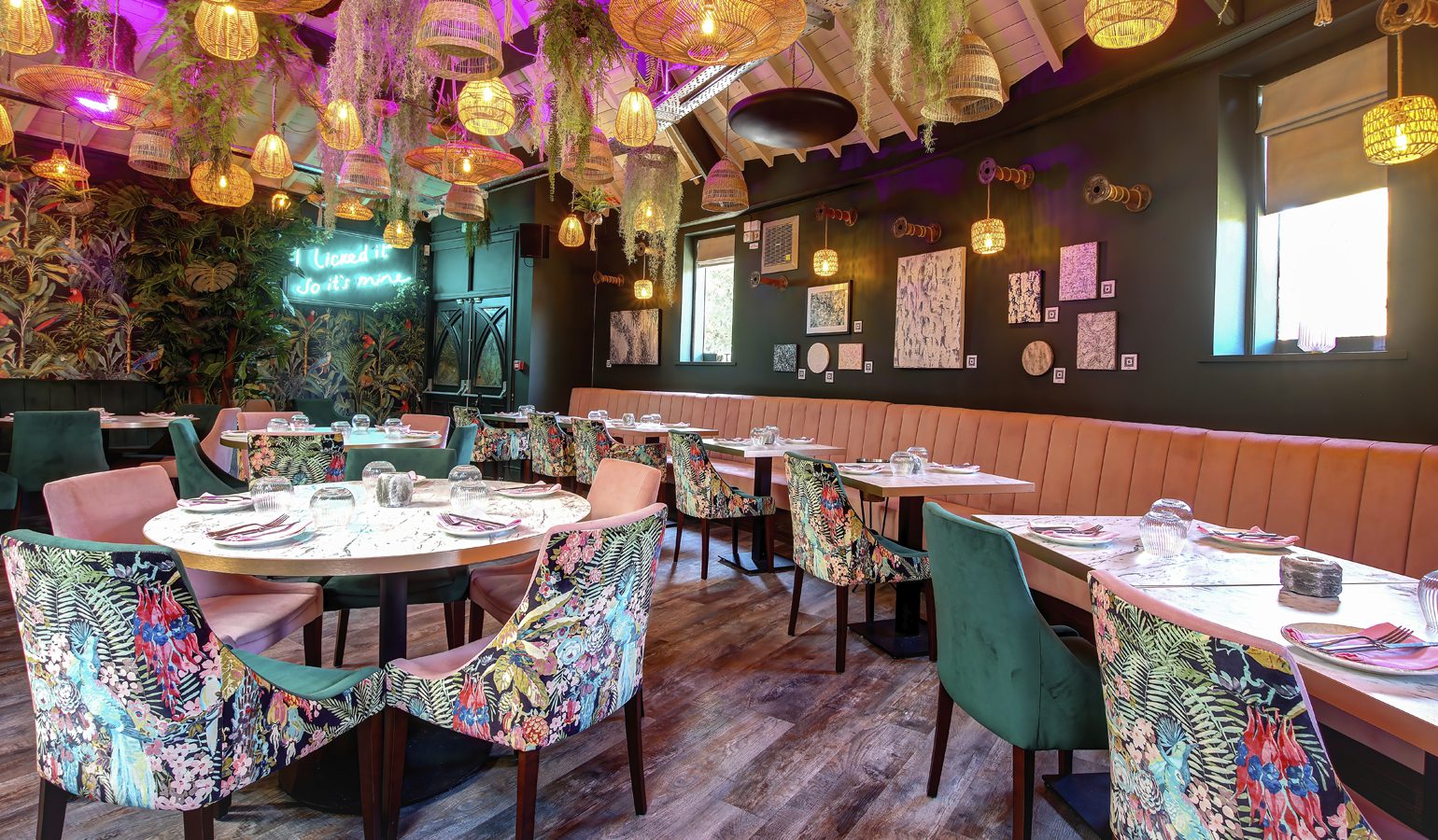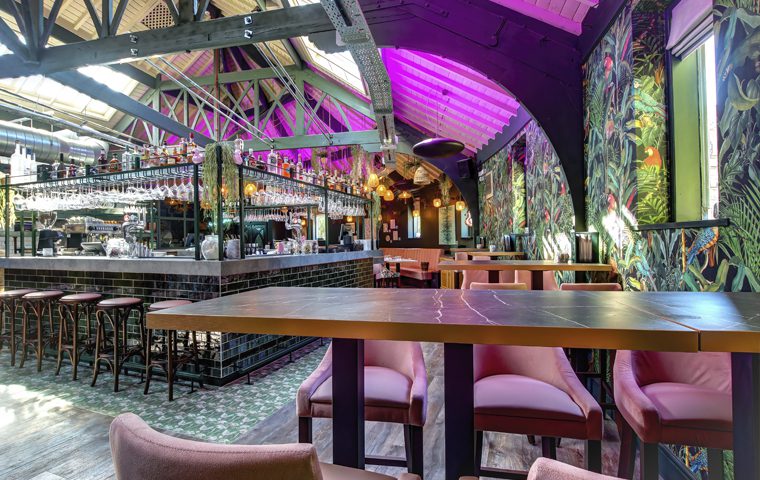 REDESIGNED FLOORPLAN
We redesigned the original floor plan that we had created some years ago to make space for the new island bar. This also gave us the opportunity to update the flooring with luxury wood grain vinyl.
CENTRE ISLAND BAR
Undoubtedly the centrepiece of the project, the centre island bar was fitted out with two cocktail stations. The concrete effect bar top and glazed green tiled bar frontage completed the scene.
OPEN THEATRE KITCHEN
This establishment is is all about it's food. We strongly felt the best way to enjoy the dining experience would be with the theatre of the open kitchen backlighting the dining room.
A TOUCH OF OPULENCE
From the brass-edged white topped black tables with soft dusk pink seating to the glazed timber lobby, feature wallpaper and roman textured blinds, we've re-imagined this attractive pub.