Our ongoing work with the master mixologists at The Alchemist saw us down in Nottingham, transforming a beautiful listed building into the latest branch of this darkly luxurious brand.

Together with Living Ventures Group, we've conjured up a bar and restaurant that oozes opulence and wows its guests with faded glamour that seeps into every corner of this Gothic haunt. And behind the scenes? Well that's where it all gets really clever…
Name: The Alchemist
Location: Nottingham
Website: thealchemist.uk.com
Designer: Macaulay Sinclair
Scope: Bar Fit Out + Kitchen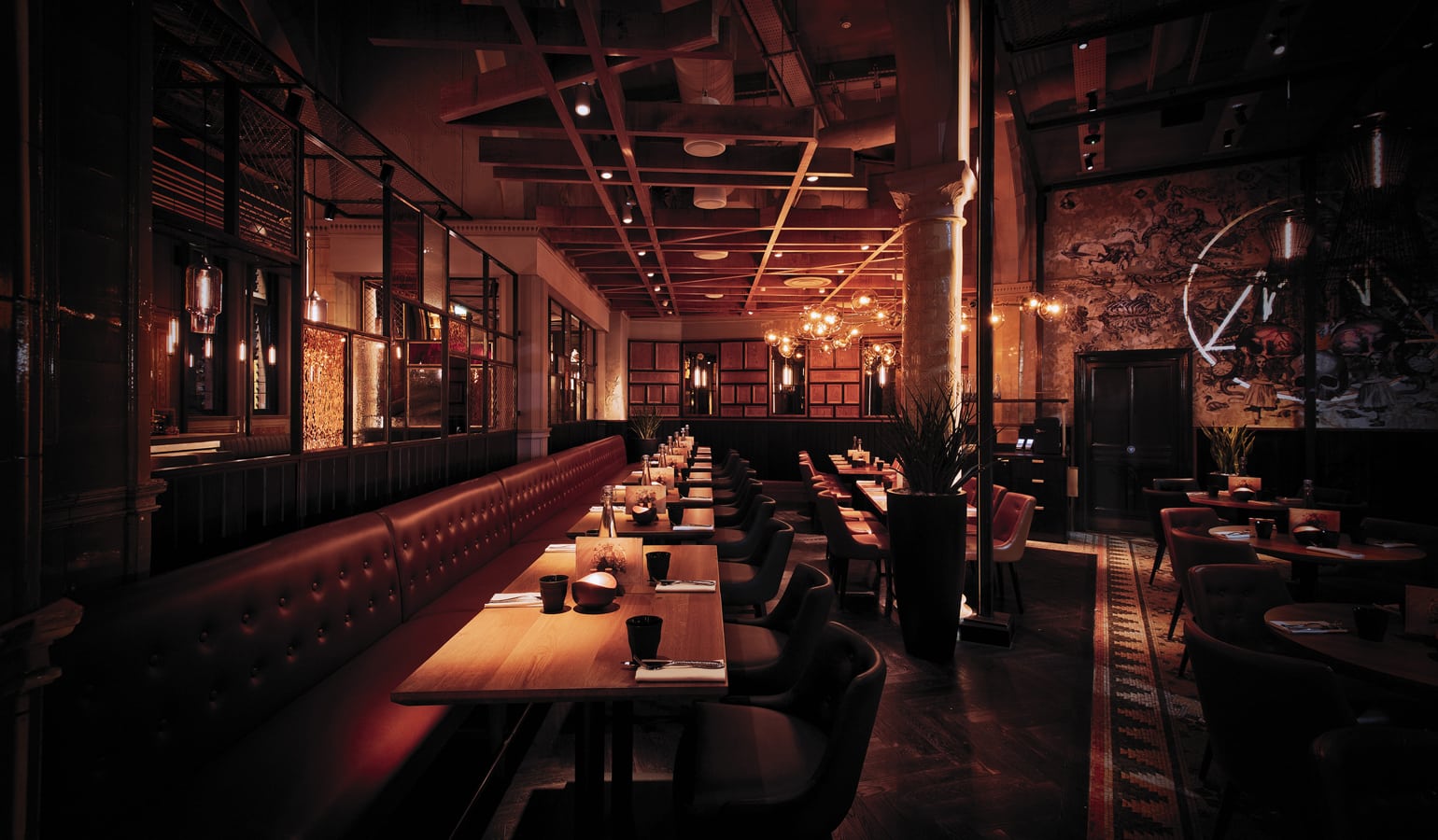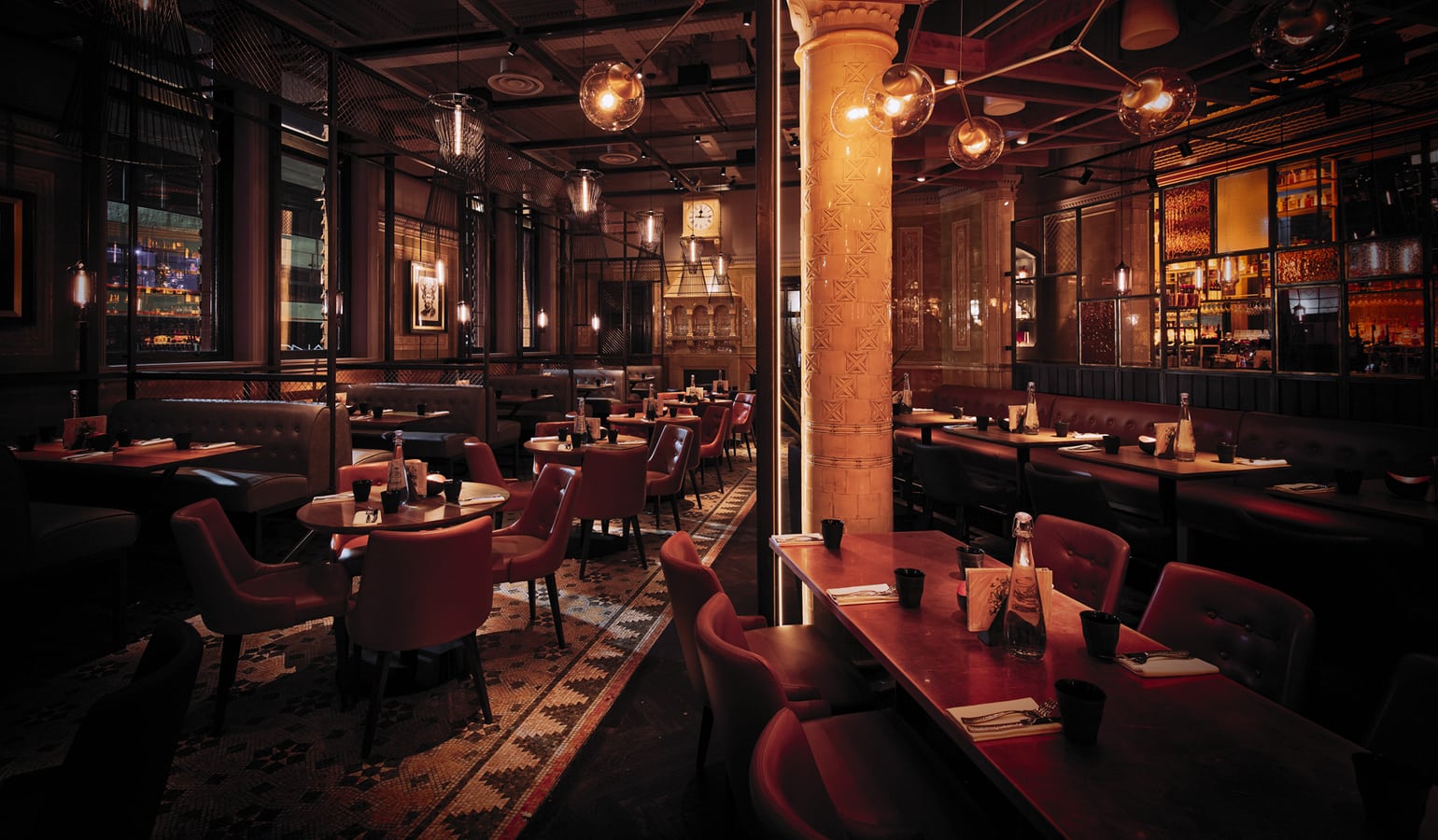 COMMERCIAL BAR
Mixologists can't make magic without the right tools. We created a bespoke commercial bar with five cocktail stations, including one specialist dispense station, helping staff serve customers with speed and style.
SPECIALIST BAR FITTINGS
Every drink is a performance at The Alchemist. We fitted out The Alchemist Nottingham's bar with state-of-the-art cocktail stations, drop-down blender stations and double speed rails.
ECO FRIENDLY
The team at The Alchemist are embracing energy-saving design. In addition to water-saving taps, the commercial kitchen includes a Synergy grill for quick cooking and low gas consumption.
SYMPATHETIC DESIGN
Designing a commercial bar and kitchen for this unique and oddly shaped space was a major challenge. Using CAD, we created a space that performs perfectly and highlights the venue's original features.