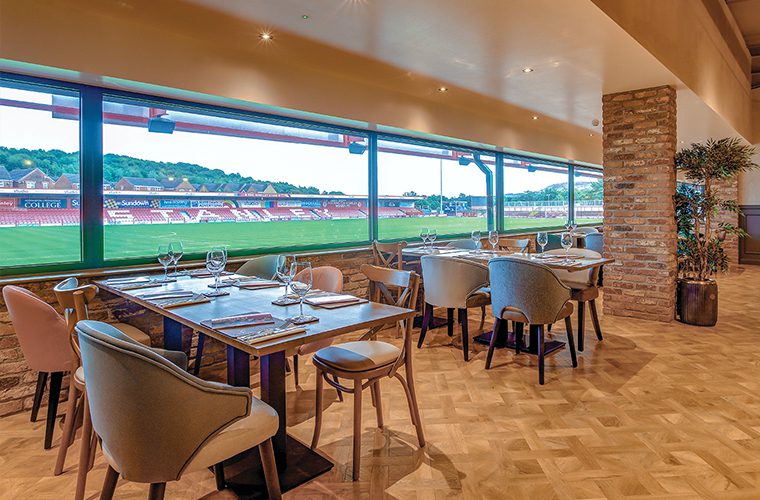 6 ways football clubs can increase their commercial revenues in 2023
8 MONTHS AGO
Businesses across the board are looking for innovative ways to increase their commercial revenues. For the sports industry, the story is no different.
Football clubs are facing an increasingly challenging operational environment, with rising costs and competition for players and fans. In this post, we will explore how clubs can increase their commercial revenues in 2023.
1. Expand merchandising
Merchandising is any club's most lucrative revenue streams. Fans are always looking for new ways to show their support for their favourite teams, and expanding merchandise offerings can increase sales. Clubs can achieve this by exploring new product lines, including personalised items, tech gear, and sustainable products.
2. Leverage social media
When it comes to connecting with fans and increasing profits, social media is a powerful tool that shouldn't be overlooked. Football clubs can use social media platforms, such as Instagram and Facebook, to promote their merchandise, engage with fans, and showcase their players. By creating shareable content and leveraging influencer marketing, football clubs can increase their online presence and drive sales.
3. Diversifying revenue streams
Football clubs can increase their profits by diversifying their revenue streams beyond merchandise and ticket sales. This can be achieved by exploring other ways to use stadiums outside of game time, by hiring out spaces for events and fan experiences, such as stadium tours by star players.
4. Emphasise CSR
Corporate social responsibility (CSR) is becoming increasingly important to fans, and football clubs can use this to their advantage to increase their commercial revenues. Through partnering with charities and non-profit organisations, clubs can demonstrate their commitment to making a positive impact in their communities. This can encourage brand loyalty and enhance sales, as fans are more likely to support clubs that align with their values.
5. Explore international markets
As the world becomes increasingly more global, football clubs can increase their commercial revenues by exploring international markets. By partnering with local distributors and retailers in different countries, clubs can expand their merchandise offerings and reach new audiences. Clubs can also explore global sponsorships and partnerships to increase their international brand awareness.
6. Invest in technology
Investing in the latest technologies can go a long way in helping football clubs grow their commercial revenues. Technologies such as virtual and augmented reality can be used to create immersive fan experiences and implement data analytics to optimise marketing and sales strategies.
For football clubs looking to increase their commercial revenues, Dawnvale operates as a trusted partner. We offer a range of services, including rapid completion and turnkey design. Our dedicated in-house team works closely with clients from the initial concept stage through to project completion, ensuring a streamlined and efficient process. With our expertise in fast-track hospitality and stadia fit out, we can help football clubs optimise their stadium and increase revenue streams. Contact us today to discuss your requirements.