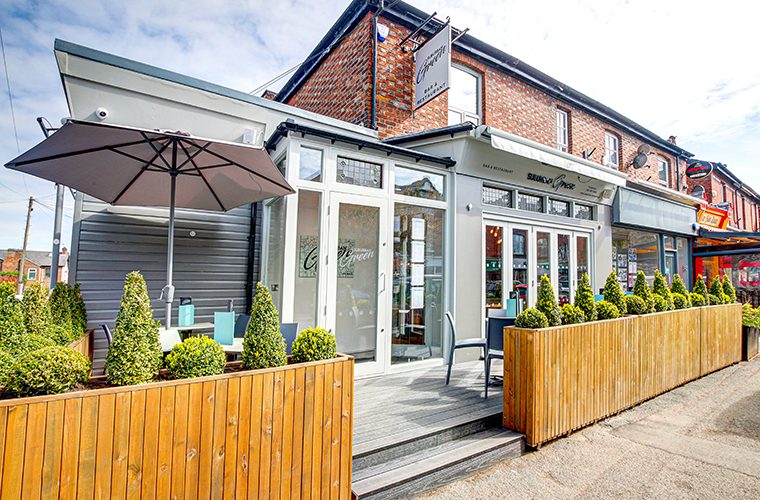 Suburban Green site two – Case study blog
2 YEARS AGO
Following on from the first Suburban Green in Wilmslow, Cheshire which Dawnvale completed in 2018, the team were once again called in to create a vibrant new space for drinks and dining.
60 Beech Rd Chorlton had already been identified as the perfect location for Suburban Green's second site. This space had previously been home to the wine bar Parlour, a bistro called Marmalade and an iconic wine bar known as The Nose.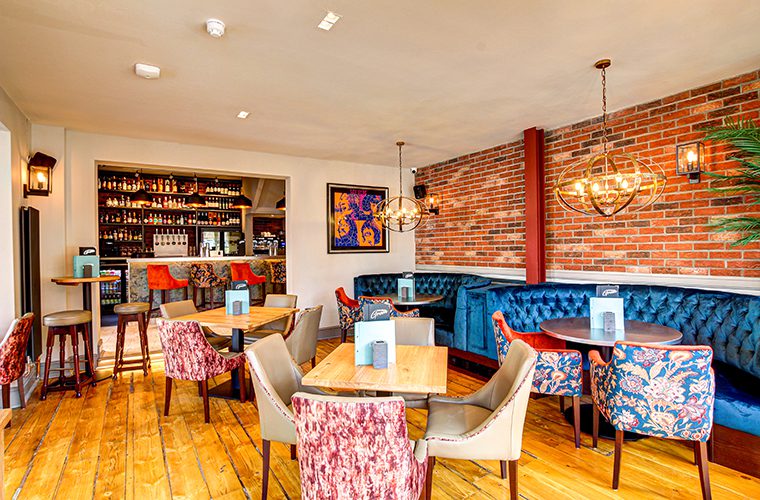 The brief
Dawnvale were instructed to carry out a full design and build fit out to match The Suburban Green team's mission of offering a premium hospitality experience to the customers on their doorstep and to reflect the aesthetic of the original location using the same finishes, but be in keeping with both the local area and the building's history.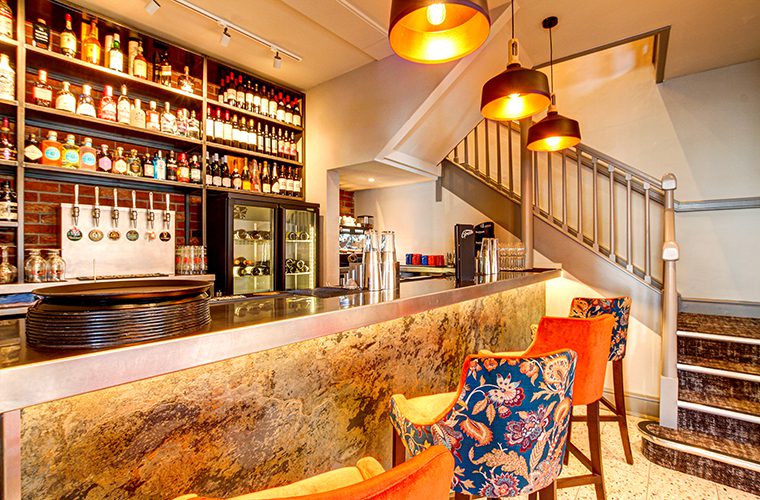 Challenges
Work on Suburban Green Chorlton commenced at the end of September 2020 during the COVID-19 pandemic, with a scheduled completion date of early November. The restrictions in place to control the pandemic, such as social distancing and closure of some businesses, made the project overall that much more challenging.
Aside from the need to work in a COVID-compliant manner, a core challenge in this venue was space and how it could be maximised to its full potential. The commercial kitchen for example was extremely small, which posed the question of how to create a space which would operate efficiently and effectively when required to prepare, cook and serve a large volume of meals.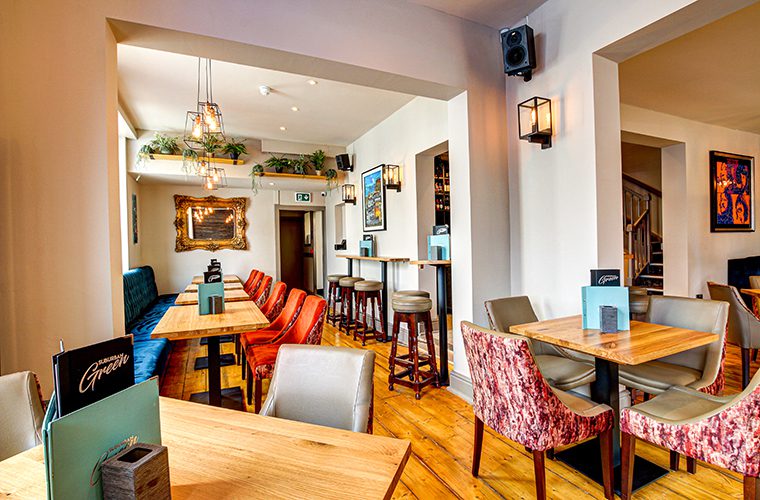 Décor
In order to provide a bright, welcoming ambience which invites guests to relax, socialise and enjoy their visit, while also visually resembling Suburban Green Wimslow, the Dawnvale team designed and installed a combination of side chairs, lounge chairs and high stools, ideal for group gatherings and casual dining. Bespoke manufactured booths and fixed seating were also incorporated within the space for smaller intimate groups and larger parties.
The colour palette again nods to Wimslow for brand continuity, with burnt orange textured velvets perfectly complemented by sumptuous patterned teals, all proposed for not only their vibrant aesthetic but to give an opulent feel while maintaining a casual urban appeal.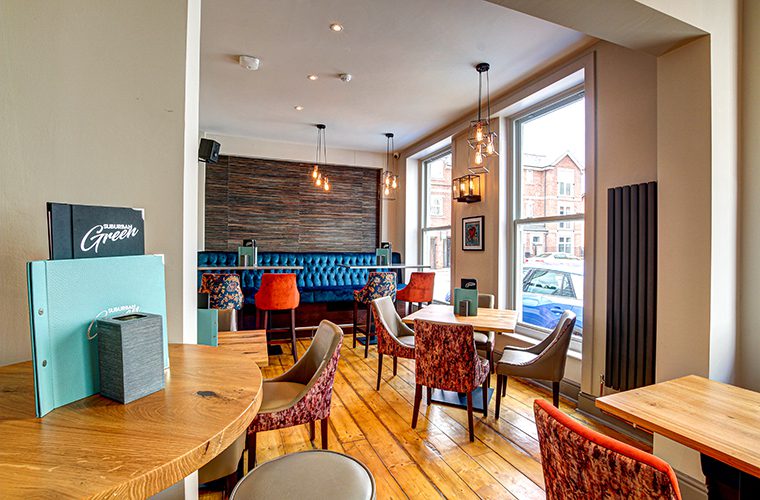 Services used
Dawnvale designed all aspects of the restaurant, beginning in the basement cellar and prep space right through to the ground floor kitchen, bar and restaurant area and up to the first-floor dining room.
The building had a number of original features which we were keen to incorporate into the design. To do this, we painstakingly restored the original wood flooring to bring it back to its former glory and manufactured new sash windows to replicate the existing frames.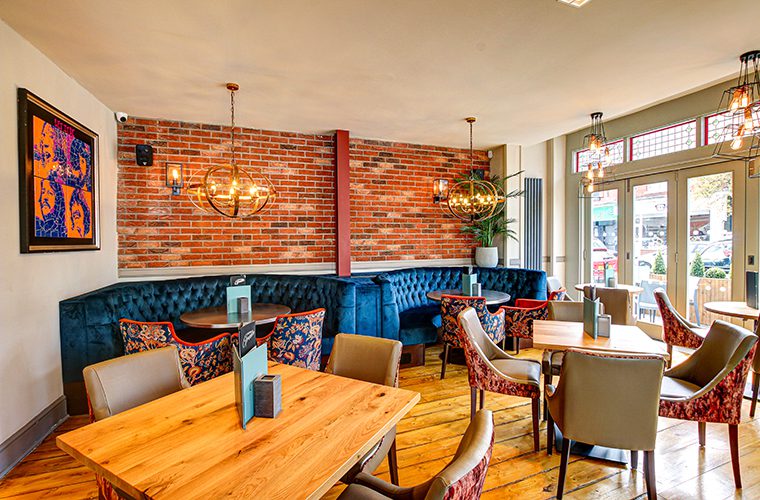 The walls and floors were also strengthened – something which will make future works easier as the space evolves.
Turning our attention to the bar itself, the Dawnvale team designed and manufactured a new cocktail bar to act as a focal point of the space. A distressed steel bar top and infinity stone veneer frontage mean the new bar is both practical and modern. Dawnvale also designed, manufactured and installed a bespoke upper back bar mild steel display with rear mounted beer dispensers. This system beautifully showcases the bar's craft beer selection and gives easy access to bottles for Suburban Green mixologists shaking up one of the menu's signature quirky cocktails.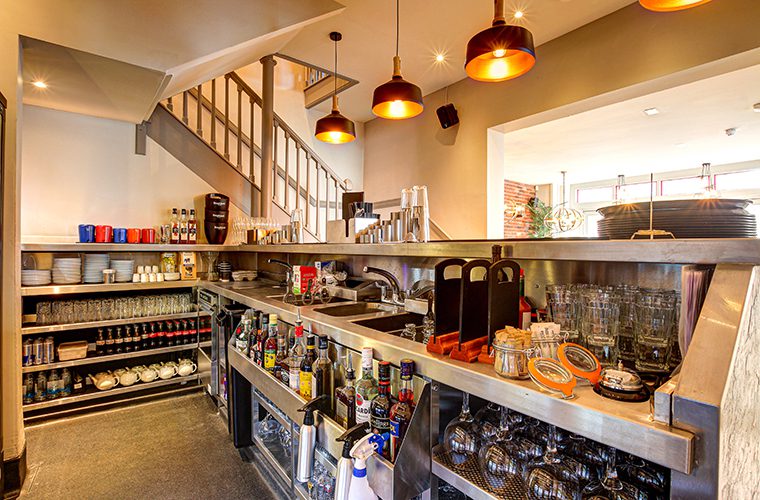 In the ground floor kitchen, the Dawnvale team used creativity to maximise space and incorporate energy saving technology.
The cookline was designed as a workstation with prime cooking and integral undercounter refrigeration, built in to aid ergonomics and flow in the smaller space.
The existing gas boiler and heating system was found to be in poor condition and it was clear that it would not be able to cope with demands of a busy restaurant, meaning a new heating and hot water system was required.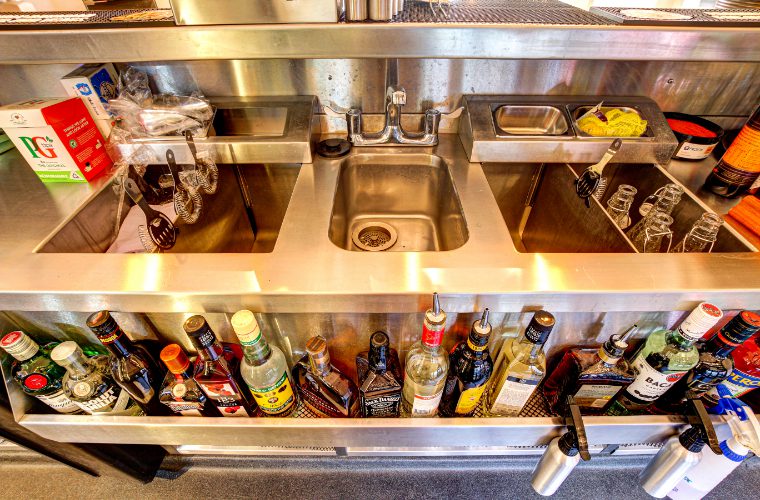 The Suburban Green team were very keen that their second location was as energy efficient as possible and tasked Dawnvale with reducing their utility bills and energy consumption.
To meet this challenge head one, the KERS energy recovery system was chosen to provide renewable hot water and heating for the restaurant, bar, kitchen and washrooms.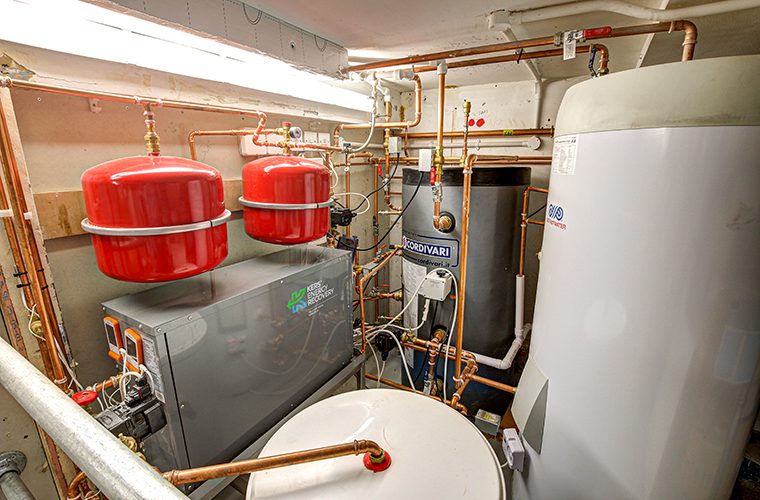 KERS heat recovery recycles the high temperature waste heat generated by the chef's cookline and then converts this energy into renewable hot water which can be used in the kitchen and bathrooms as well as in the heating system. To work alongside this, a KERS cellar cooler was installed. This is a water cooled refrigeration system which chills the cellar with the resultant by-product of free hot water to boost the hot water supply.
These renewable energy systems feed into two thermal stores which then distribute to the hot water system and heating circuit to provide low energy, low carbon, renewable hot water at a fraction of the usual cost.
KERS technology is proven to reduce utility bills by as much as 70% and is is 98% recycled, 98% low carbon renewable energy.