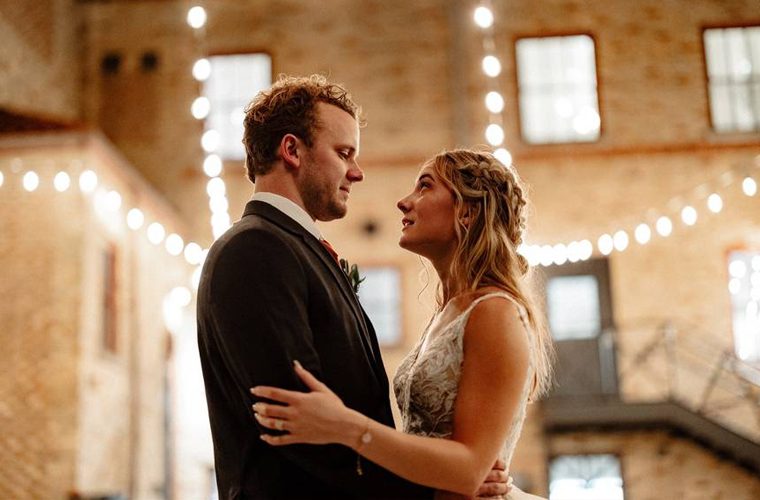 10 unique and unusual places to host a memorable wedding
2 MONTHS AGO
Are traditional church weddings a thing of the past? The numbers seem to suggest that this is the case. According to the Office of National Statistics, less than 1 in 5 marriages today begin with religious ceremonies, a historic low.
So, with many choosing to turn their backs on tradition, where are marriage ceremonies taking place? Of course, registry offices remain a popular choice, but even they're becoming a bit old hat. To celebrate the most magical day of their lives, more and more loved-up duos are seeking out unconventional venues in which to tie the knot.
If you're a venue owner that's looking to tap into this growing trend for the original and the whacky, you're in the right place. Here's a list of ten unique and unusual places that can double up as the perfect venue for celebrations: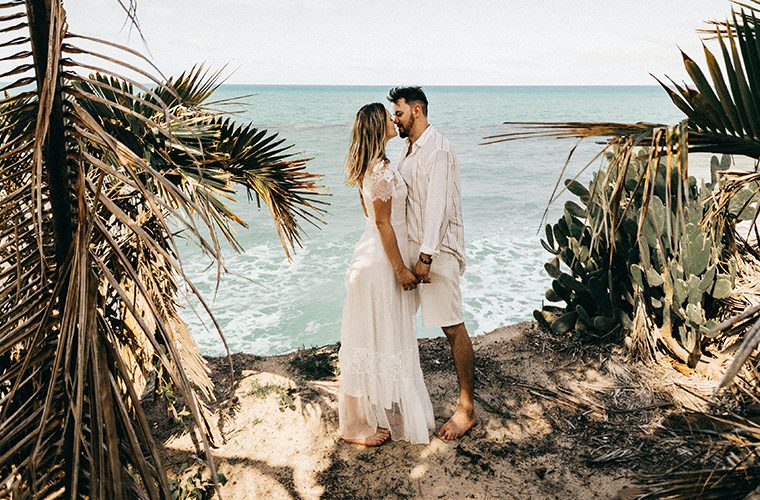 1. Private beach
Waves gently lapping at the shore. Golden sands underfoot. Can you think of a more idyllic location for the marriage of two beach lovers? A private beach offers a stunning backdrop to a couple's big day. For instance, Lusty Glaze beach in Cornwall allows couples to tie the knot while enjoying the spectacular and dramatic scenery typical of the Cornish coast.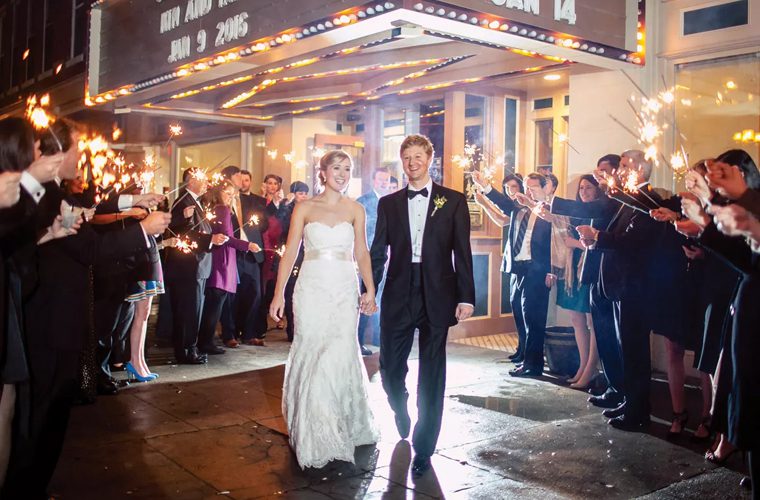 2. Theatre
Transforming a theatre into a wedding venue is perfect for couples who want to add a touch of drama to their big day. The ornate décor, grand stages, and plush seating provide a unique setting for exchanging vows and hosting a memorable reception. Sheffield Theatres are a stellar example of the unique beauty of such a venue.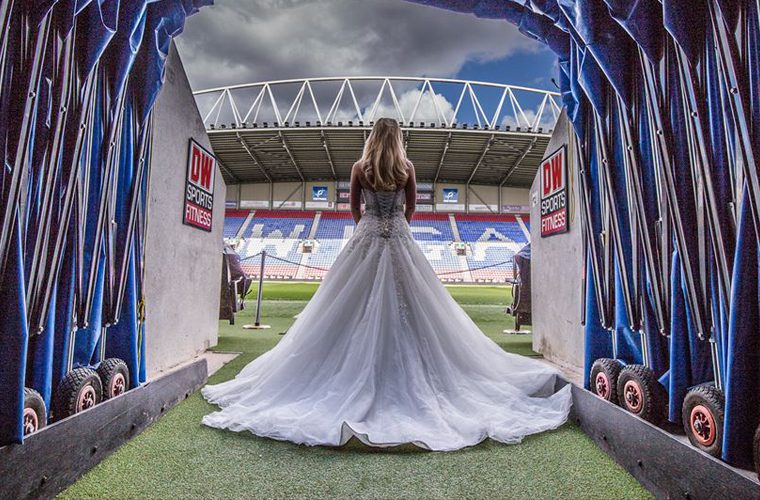 3. Football stadium
If you and your partner are both fans of the beautiful game, why not tie the knot at your favourite football club? Many stadiums offer stunning hospitality suites and hotel rooms that can make your wedding day unforgettable. Getting married at a football club is not only a fun and unique choice, but it can also be a glamorous one.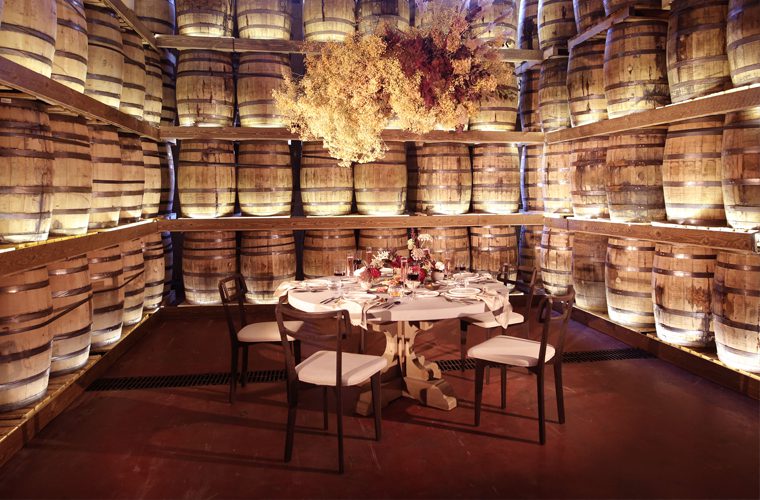 4. Distillery
Couples who appreciate the finer things in life might consider hosting their wedding at a distillery. These establishments offer a unique blend of industrial charm and refined elegance. Imagine saying "I do" amidst the intoxicating aromas of aging spirits and toasting with signature cocktails crafted on-site.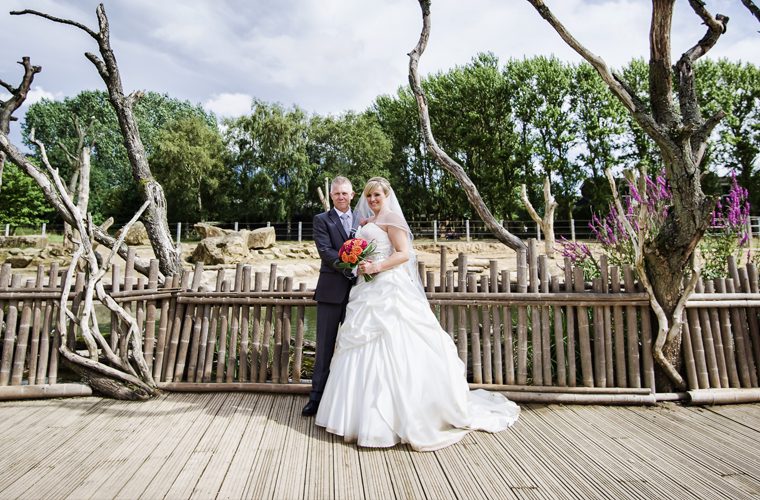 5. Zoo
For animal lovers, a wedding at a zoo can be an extraordinary experience. Nothing makes for a more memorable wedding day than tying the knot with giraffes grazing in the background or having a reception surrounded by exotic creatures.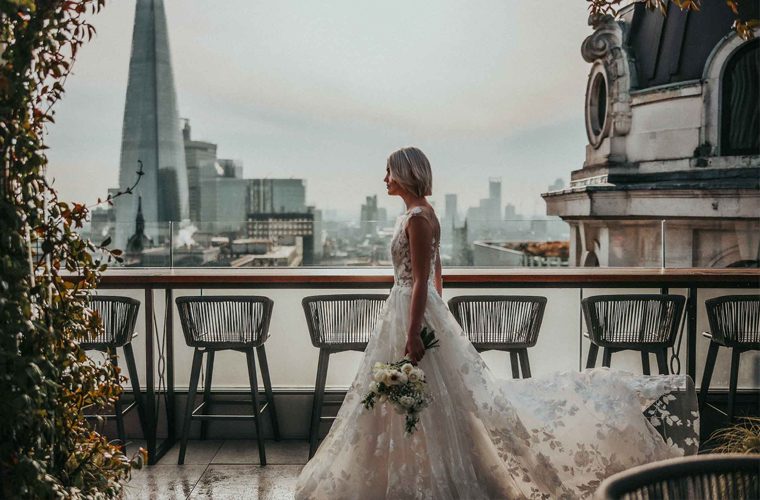 6. Rooftops
If you want to take your wedding to the next level, literally, you might want to consider a rooftop venue. Rooftops can offer breathtaking views of the city or nature and can be transformed into magical settings for your vows. Finding the right rooftop might not be easy, but it will be worth it.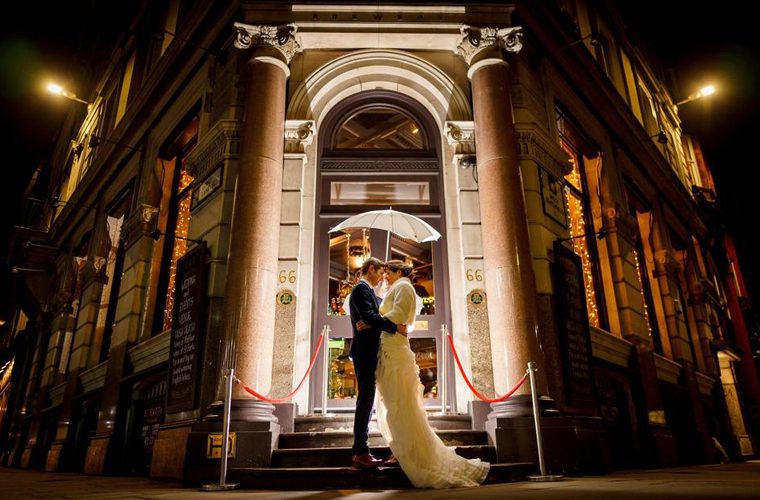 7. Hotel
Hotels might seem like a dull choice, but they can be surprisingly versatile and convenient. Some hotels have amazing features like stunning restaurants and outdoor spaces, such as Y Seller. Plus, many guests will need a hotel room anyway, so why not make it easy for them with everything in one place?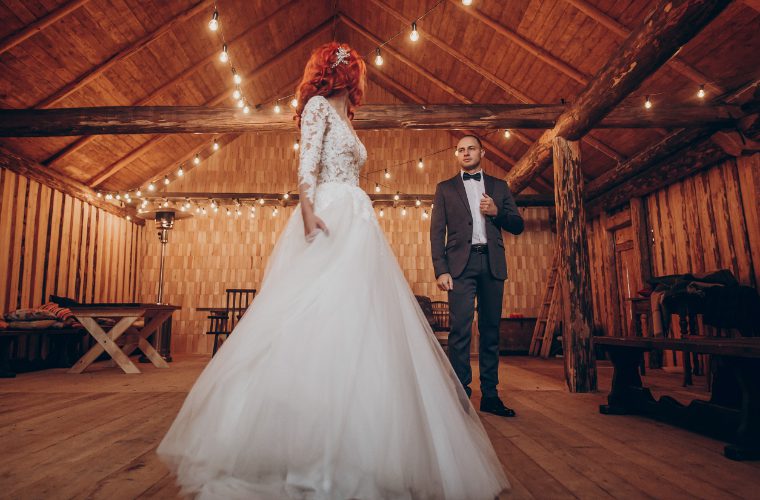 8. Old Barn
If you love nature and want a rustic vibe for your wedding, you might want to consider a barn wedding. Barns are usually surrounded by gorgeous scenery, and with some clever conversion, they can become the perfect space for your special day. They have a lot of character and charm to make your wedding both memorable and unique.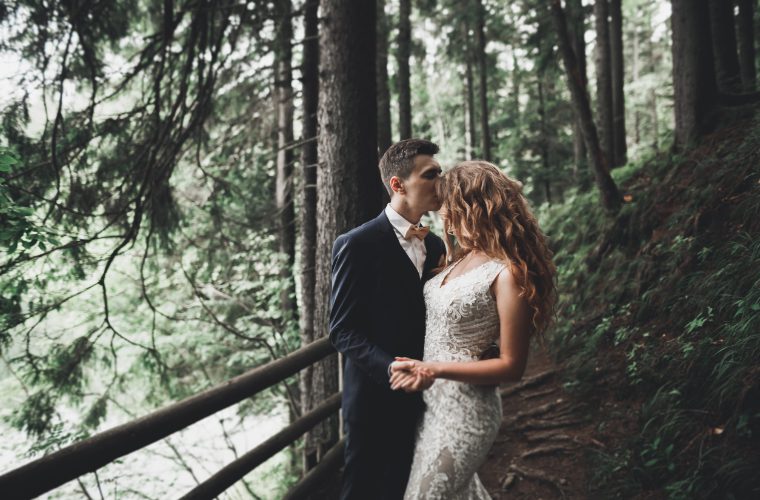 9. Tree House
If you are looking for a unique and cosy wedding venue, you might fall in love with the Treehouses at Callow Hall. These enchanting wooden cabins can accommodate up to 14 guests for a small and intimate wedding. They are ideal for eloping couples or for a romantic honeymoon getaway. And if you want to invite more people, you can also book the elegant hotel next to the treehouses.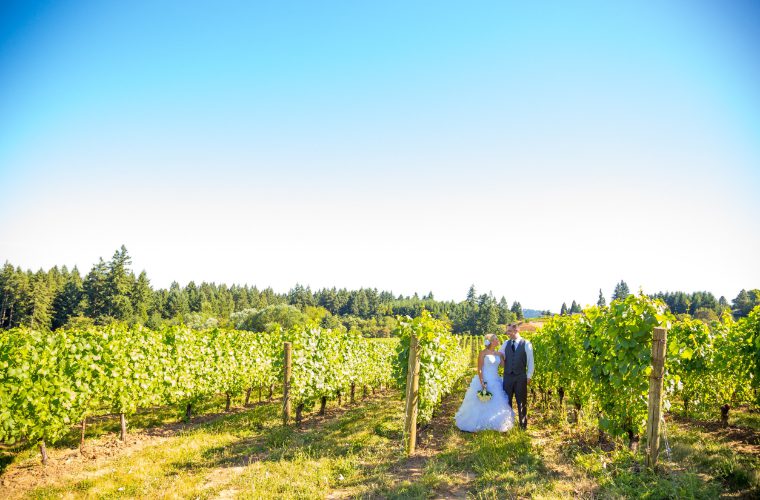 10. Vineyard
For wine enthusiasts, a vineyard wedding is the ideal choice. Rolling hills of vineyards, rows of grapevines, and rustic wine cellars provide a romantic and intimate ambiance, allowing couples to toast their love surrounded by the nectar of the Gods.
Here at Dawnvale, we're ready to help you transform your venue space into a magical setting fit to give your guests an unforgettable wedding experience. Contact us today to speak to a member of our project team to discuss your needs.