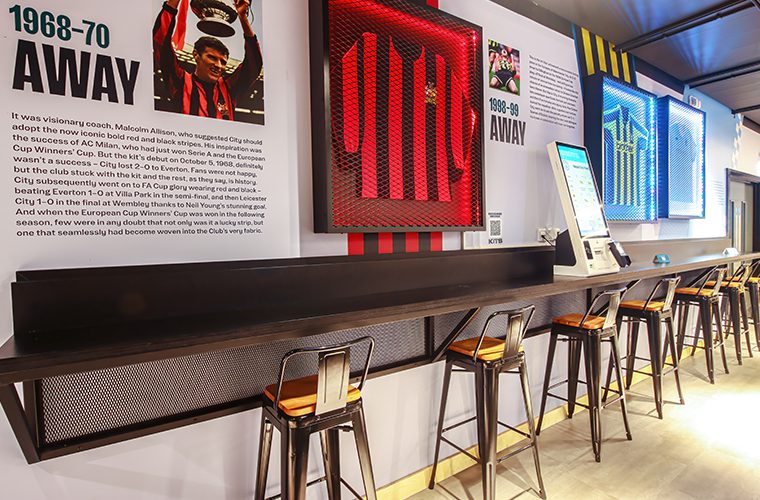 5 ways football clubs can elevate their match-day hospitality experiences
8 MONTHS AGO
Are you a football club looking to enhance your match-day hospitality experiences for your fans? Providing exceptional hospitality generates additional revenue for your club and increases fan loyalty, engagement, and overall satisfaction. To help you offer your fans the best possible experience, we've compiled a list of suggestions to elevate your match-day hospitality:
1. Offer premium seating options
Luxury boxes, VIP lounges, and private suites offer an exclusive experience that many fans are willing to pay for. Ensure that these areas are equipped with comfortable seating, high-quality sound systems, and large, high-definition screens to ensure the best viewing experience. It is also essential to provide dedicated service staff, who can deliver food and drink to seats, as this will ensure your guests receive personalised attention throughout the match.
2. Provide high-quality food and beverage options
Food and drinks are essential to any hospitality experience, and football clubs are no exception. Invest in high-quality offerings that are unique to your club, and make you stand out from other stadiums. You could consider partnering with local food vendors and breweries to offer supporters an authentic taste of the region while simultaneously helping to boost the local economy. Ensure that there are options for those with dietary restrictions and provide a wide selection to cater to different tastes.
3. Extend the entertainment beyond the match
In addition to the football match, consider offering pre-match and post-match entertainment options such as live music, comedy shows, or interactive fan experiences. These experiences can create a festival-like atmosphere that fans are sure to love.
4. Embrace technology
Technology can play a significant role in enhancing the match day experience. Provide guests with high-speed Wi-Fi, mobile ordering, and in-seat delivery options to ensure that they have access to all the information and services they need. Provide large screens with real-time statistics, replays, and highlights to enhance the match-viewing experience. Additionally, consider offering virtual reality or augmented reality experiences, as this helps to bring supporters closer to the action.
5. Encourage fan engagement
To create a sense of community and loyalty among fans, encourage fan engagement. Create opportunities for fans to interact with players, coaches, and staff members. Offer meet and greets, autograph sessions, and photo opportunities to create memorable experiences for supporters. You can also encourage fans to share their experiences on social media by creating hashtags and offering prizes for the best posts, which will help promote the football club.
If you're a football club looking to elevate your match day hospitality experience, look no further than Dawnvale. As a company recognised for our extensive experience in hospitality design and build, our in-house team of experienced project managers, restaurant, bar, and kitchen designers, and associated trades bring everything together for a fast-track fit-out, all under one roof. Don't hesitate to get in touch to discuss your requirements.