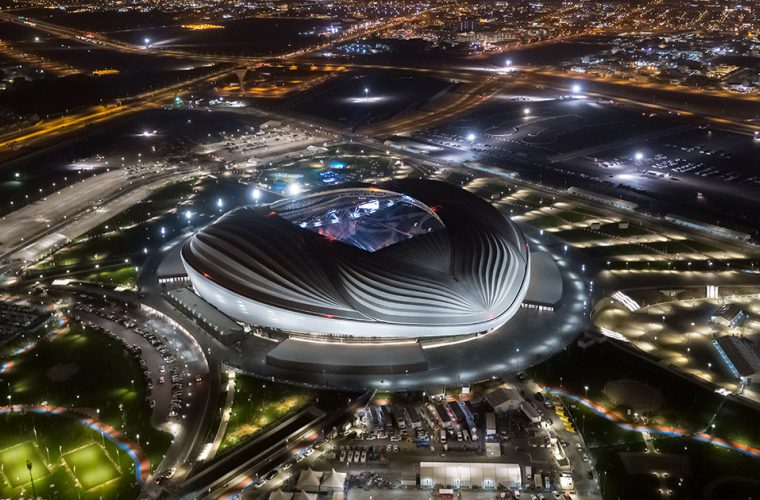 The future of football stadiums
3 MONTHS AGO
Gone are the days when football stadiums were simply a patch of grass surrounded by seating. Today, there's a growing trend for football stadiums as multi-purpose sporting destinations.
As showcased by the design and development of Qatar's brand-new football stadiums, built for the 2022 World Cup, cutting-edge engineering is driving the evolution of stadiums.
While the fundamentals of stadiums will remain – a venue for football fans to enjoy watching their favourite team – the advancement of technology and architectural understandings is paving the way for a new era. Here's what's in store for the future of football stadiums: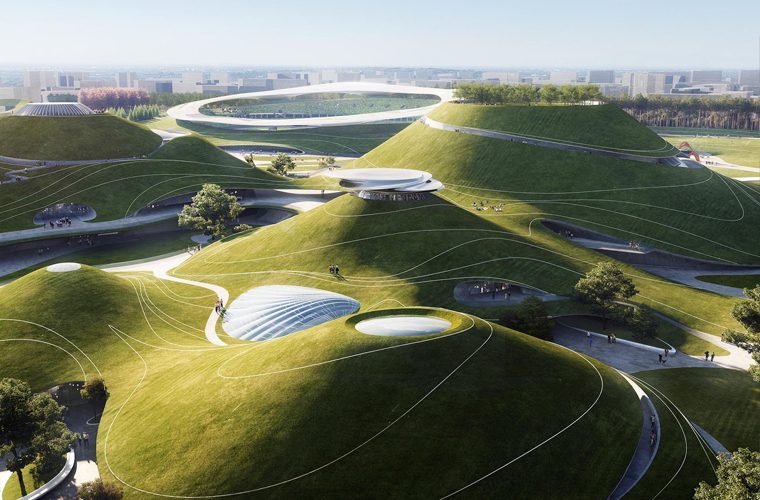 Sporting destinations amped up with incredible entertainment options
With television coverage of football matches increasing, football clubs are required to find new ways to encourage fans to attend their stadium in-person. One way to achieve this is by turning football stadiums into fully-fledged entertainment destinations.
The Quzhou Sports Campus in China is the perfect example of the embodiment of this approach. The first stage of construction, which was completed in 2022, includes an immense sports park that encompasses running trails linking lakes and hills. The plans for the finished development feature a 10,000-seat gymnasium, 2000 seat swimming pool, a science & technology museum, hotel accommodations, a youth centre, and retail programs. The park has been designed to blend seamlessly into the surrounding areas, imitating the undulating qualities of the surrounding landscape.
Quzhou Sports Campus demonstrates the potential for creating stadiums that go above and beyond the necessary. Rather than limiting these spaces to football fans alone, a whole new demographic of people will be able to enjoy all the entertainment possibilities that such venues have to offer.
When complete, Quzhou Sports Park will become the largest earth-sheltered complex in the world and will provide a much-needed contrast to the dense urban fabric of the region. This use of underground space demonstrates the potential for Cities to grow their stadium, even when expanding outwards isn't possible.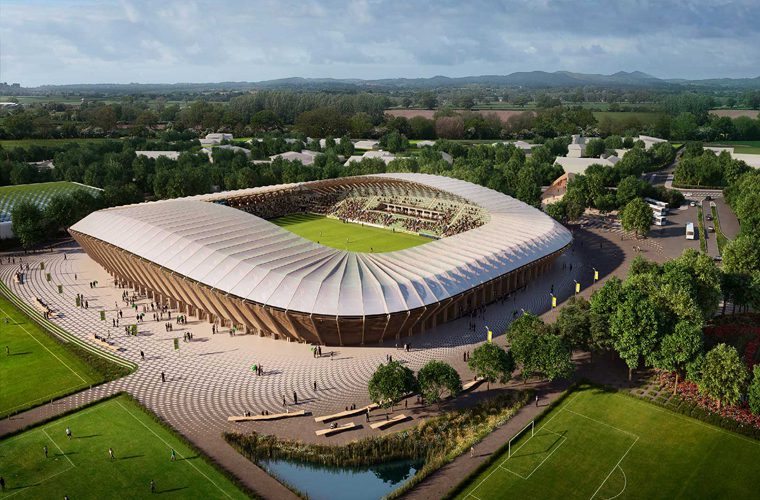 Sustainability takes centre stage
With the climate crisis becoming an increasingly pressing issue, industries across the board are prioritising sustainability. This trend hasn't been overlooked by those constructing stadiums.
Going forwards, we can expect an increasing focus on protecting the environment. Relevant initiatives could include recycling rainwater for toilets, ensuring rubbish is recycled, and using renewable energies to power electrical features.
The construction of the new Eco Park Stadium, built for Forrest Green, the world's greenest football club, highlights the possibilities for clubs to build forward-thinking sustainable venues that exceed expectations. The stadium was designed by Zaha Hadid, a highly-esteemed architectural practice. The Eco Park will be almost entirely constructed from timber and will lie in a landscaped parkland. Five hundred trees and 1.8 km of hedgerows will be planted in order to encourage biodiversity.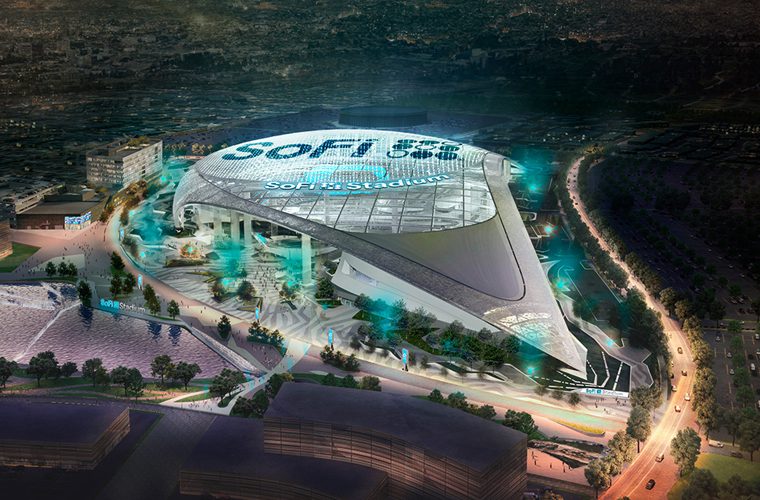 Futuristic designs
Recent years have demonstrated the sheer scope of the opportunity presented by technology. One architecture firm, Vincent Callebaut Architectures, recognises the potential for sporting venues to leverage the capabilities presented by technology to build the previously unimaginable.
Unfortunately, many of the stadiums that are built for large events don't end up getting used to their full capacity. In some cases, they're entirely wasted. As a solution, Vincent Callebaut Architectures have proposed the construction of Oceaniums, which are essentially half boat, half stadium.
These Oceaniums would be made from recycled materials, such as aluminium and plastic waste. These recycled materials would be made into building materials for 3D printers and used to create floating stadiums that offer a more sustainable solution to obsolete stadiums of years gone by. This innovative proposal hints at a future in which outside-the-box thinking has the potential to lead to the creation of truly remarkable sporting destinations.