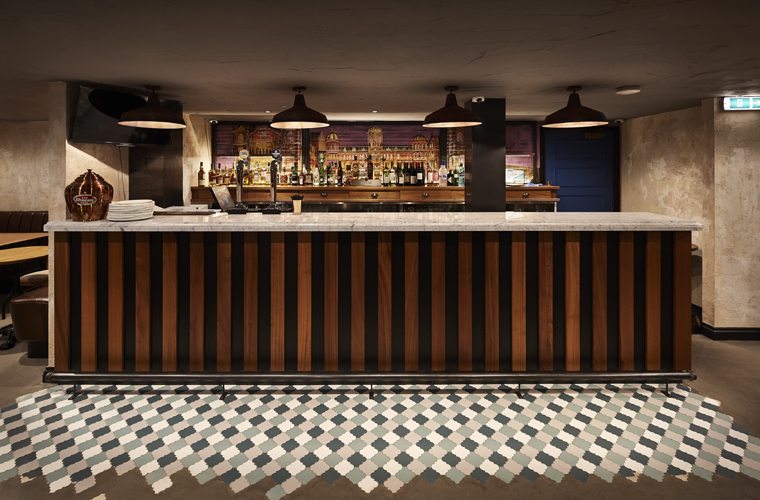 Choosing a theme for your bar or restaurant
5 YEARS AGO
When it comes to designing a bar or restaurant, one of the first things you need to think about is the theme. The theme, or concept, needs to be decided early on in the design process, as this is what you will base the majority of your decisions around.
Having a theme is key to keeping your restaurant or bar design consistent and on brand. All of your design decisions, from your layout to your furniture, textiles to artwork, should bring the theme into consideration.
Will it work with your product
When choosing a theme, one of the first things to consider is how well it will work with the product you are selling. Whether you're designing a bar that sells contemporary cocktails or a restaurant specialising in Italian cuisine, you need to think about how your theme will work with the food or drink you are selling.
Contemporary cocktails are never going to work in a traditional country pub theme, for example, so think about how you can bring the product and the design together to create a concept that really flows.
You also need to take into account the kind of clientele you're looking for, and the price range of your product. If you're choosing a high price point for your restaurant or bar, this needs to be reflected in the décor and design. The same goes for the kind of customers you want to attract – will it be a family venue, or somewhere for single office workers to frequent after work?
What are your options?
There are so many different options for bars and restaurants when it comes to theme and concept ideas. An obvious theme, for example, when designing a restaurant would be to base it around the food the restaurant specialises in. Whether it's Chinese, Italian, Mexican or Japanese, you can utilise the food's country of origin when designing your restaurant, and make it as subtle or as obvious as you like.
More subtle themes, such as a contemporary bar theme or romantic restaurant theme work well too – it's just a question of considering the kind of bar or restaurant you are looking to design.
Will it have longevity?
Of course, before settling on a theme, you need to think realistically about the longevity of the concept. Whilst you may have the budget for further renovations in the future, ultimately you want a theme that will stand the test of time, and is not just a fleeting trend that will soon pass. Think about coming into your bar or restaurant in five years time – will it still be an appealing theme?