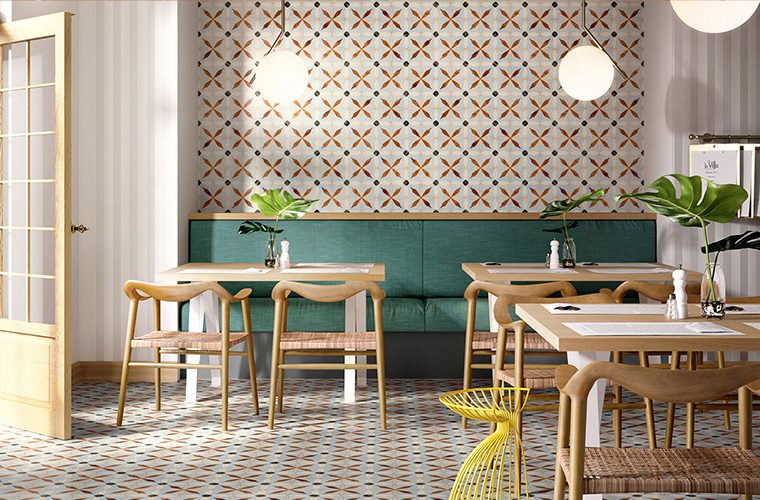 Commercial bar tile ideas: Elevating your space with unique tile styles
5 MONTHS AGO
Welcome to the world of commercial bars where ambiance is everything. From the right lighting to the perfect cocktail menu, every detail counts. And when it comes to creating a space that's both visually stunning and functional, the choice of tile can make all the difference.
We've had the pleasure of designing some of the most beautiful bars out there, and we know just how crucial tile can be in creating an unforgettable experience. Whether you're going for a sophisticated, modern, or fun aesthetic, your choice of tiles can help take your bar to the next level. So, let's explore five different tile styles and the unique character they can bring to a commercial bar.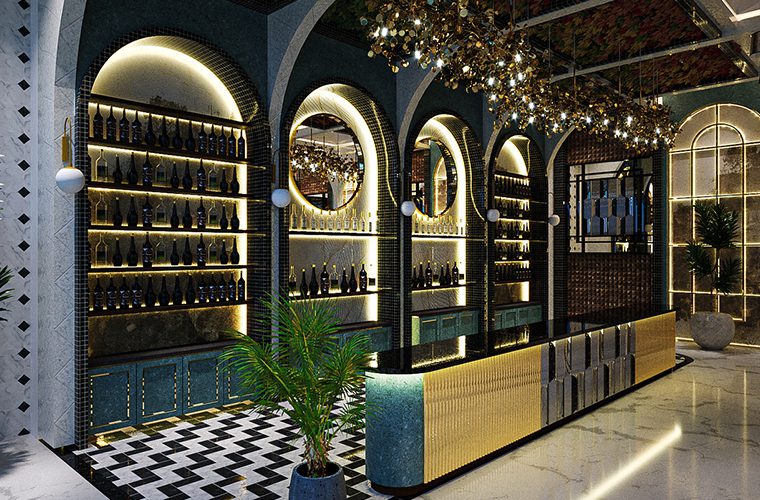 Art deco tiles
Art deco tiles are inspired by the art deco movement of the 1920s and 1930s. These tiles often feature geometric patterns and bold colours, which create a sense of luxury and glamour. For a bar, these tiles can add a touch of elegance and sophistication. Using metallic colours like gold, silver, and bronze can enhance the luxurious vibe even further. Art deco tiles are particularly suitable for upscale bars and clubs that cater to a high-end clientele.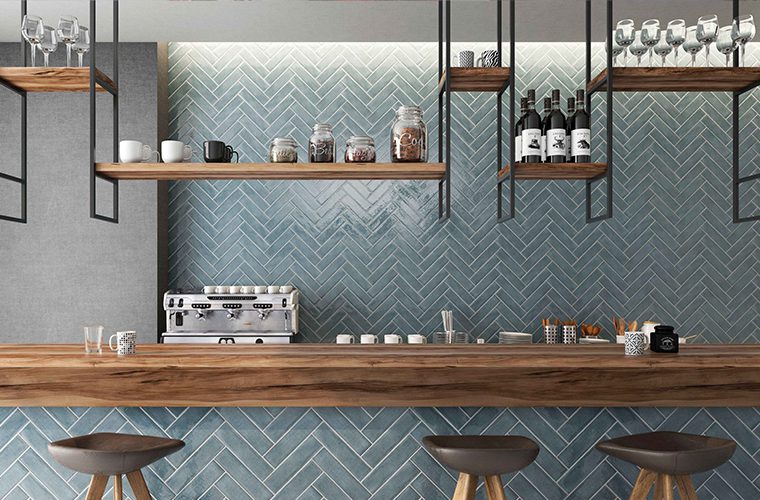 Herringbone tiles
A classic tile pattern, herringbone tiles are making a comeback in modern design, and are placed a V-shaped pattern that creates a zigzag effect. They're available in a wide range of colours and materials, making them versatile enough to suit different bar styles. For a traditional or rustic bar, you could opt for wood-effect herringbone tiles in warm, earthy tones. A contemporary bar, on the other hand, would benefit from sleek and sophisticated herringbone tiles in monochrome or green tones.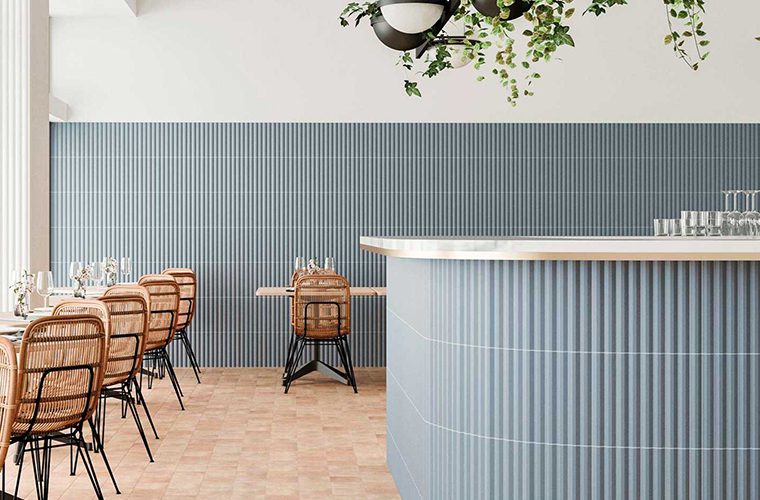 Matchstick tiles
There's no guessing what these tiles are inspired by. Matchstick tiles are thin, elongated tiles that resemble the shape of matchsticks. They create a sense of texture and movement, making them perfect for adding interest to a bar's decor. Pink matchstick tiles are a popular choice, creating a fun and contemporary look, making them perfect for an Instagram-worthy bar. Meanwhile, brighter colours can bring vibrancy and energy to a more lively bar.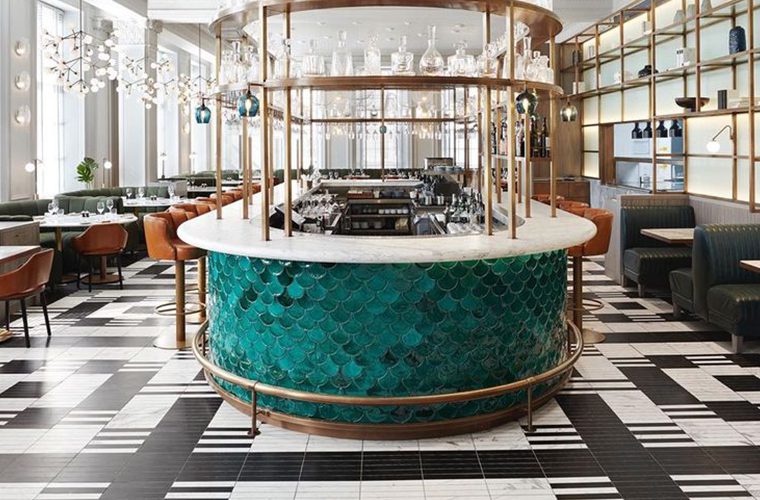 Fish scale tiles
Also known as mermaid tiles, fish tail tiles are a unique and eye-catching tile style. Although they are often used in bathrooms and kitchens, they can also add an element of surprise to a commercial bar. For a nautical-themed bar, blue or green fish scale tiles can add a subtle touch of the ocean. However, they needn't be limited to beachfront bars, as brightly coloured fish scale tiles can add a pop of colour and whimsy to a playful and fun bar.
Metro green tiles
Metro tiles are a popular tile style that originated in the Paris metro system in the early 20th century. These tiles feature a bevelled edge and are typically used in a brick-like pattern. Metro green tiles are a specific variation that have a green tint, which can range from pale sage to vibrant emerald. They're often used create a sense of vintage charm and can add a touch of nostalgia to your bar. These tiles are particularly suitable for retro-style bars and pubs that aim to recreate the look and feel of a bygone era.
Creating a commercial bar that truly stands out takes more than just serving great drinks. It's about creating an atmosphere that keeps your clients coming back time and time again. That's why at Dawnvale, we take a comprehensive approach to designing, manufacturing, and installing bespoke commercial bars.
From the style to the fixtures, furniture to layout, we work closely with our clients to craft an innovative solution that perfectly suits their business and clientele. And when it comes to choosing the right tile, our team can guide you in selecting the perfect style and colour that will complement your bar's unique design. Contact us today to start bringing your commercial bar vision to life.