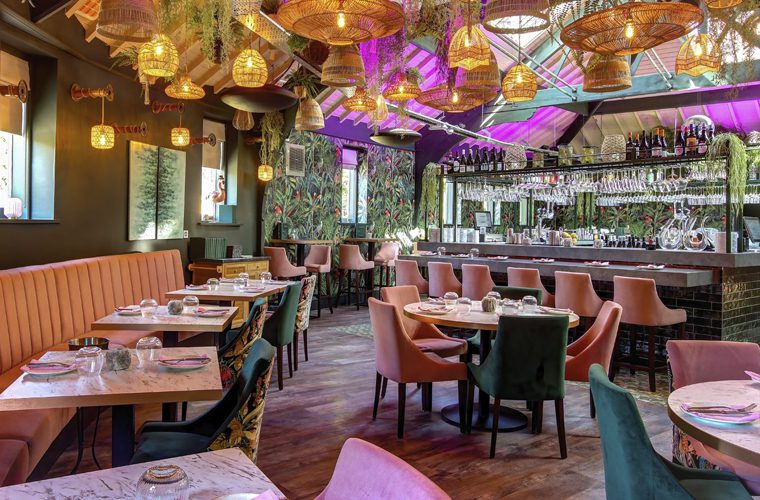 Interior design trends for restaurants for 2023
8 MONTHS AGO
Delivery services might be booming but there's something inherently more enjoyable about making a reservation. Th reason why? The one thing that can't be delivered is the experience of dining out, spending a lovely evening at a good location, enjoying the atmosphere you simply cannot get in your living room.
Interior design is essential to achieving the right atmosphere and experience. It creates a space that guests long to return to time after time, love to share on social media and rave to their friends about. It sets the scene for the food and drink creations emerging from your bar and kitchen and defines your brand in a crowded marketplace. So, what restaurant interior design trends can we expect to see in 2023?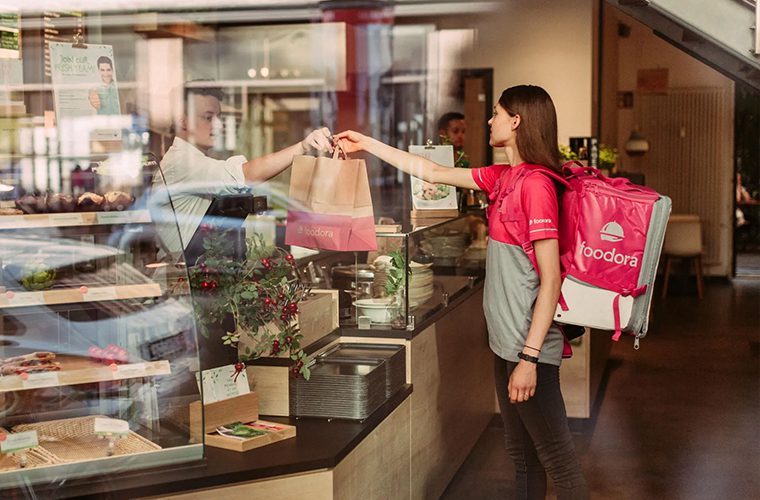 Separate sections
The number of people who rely on food deliveries to taste their favourite dishes has skyrocketed. Many restaurants had to rely on this customer base in order to operate during the darkest days of lockdown, and even as restaurants were allowed to open up again, they were understandably reluctant to abandon off-site dining as a source of income.
This is leading many restaurants to rethink their space and create two separate sections: one for seated guests, and one where delivery drivers can pick up their orders. This is a smart design choice for venues, allowing both aspects to operate efficiently and maximizing all possible revenue streams with fast, high-quality service and streamlined front and back of house processes.
As restaurants continue cater to both on-site and off-site diners, we can expect to see dedicated collection areas springing up.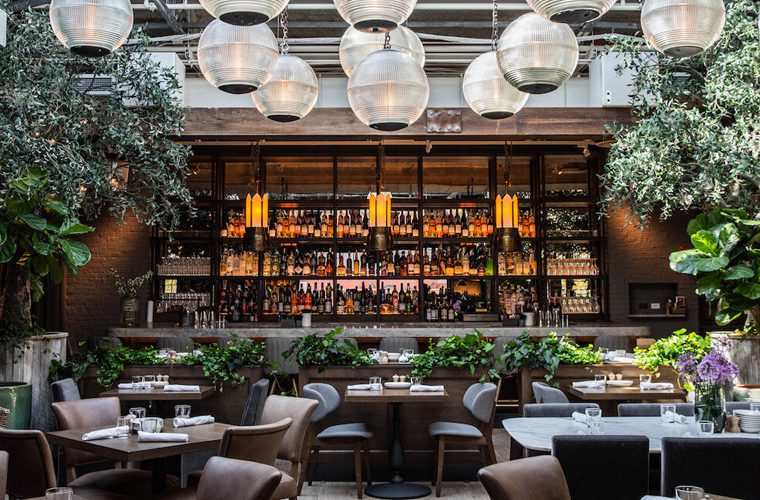 Back to nature
Greenery and a back to nature theme are set to shine in 2023, as an extension of a shift towards overall more sustainable and eco-friendly operations. Indeed, we are already seeing the biophilic design trend take off!
A variety of plants, from potted succulents to entire green walls and plants hanging in baskets, are now a common sight in many venues. It shouldn't come as a huge surprise that people, in general, really like plants!
Dining surrounded by nature is the reason why outside dining space is another growing trend - the more, the better! - and if there is no outside space to use, then we can bring nature indoors with plants and other greenery. Not only do strategically placed plants work as separators, allowing for a more private experience for each table, but they look great in photos too.
Expect to see more sedum roofs and outdoor kitchens making an appearance, too.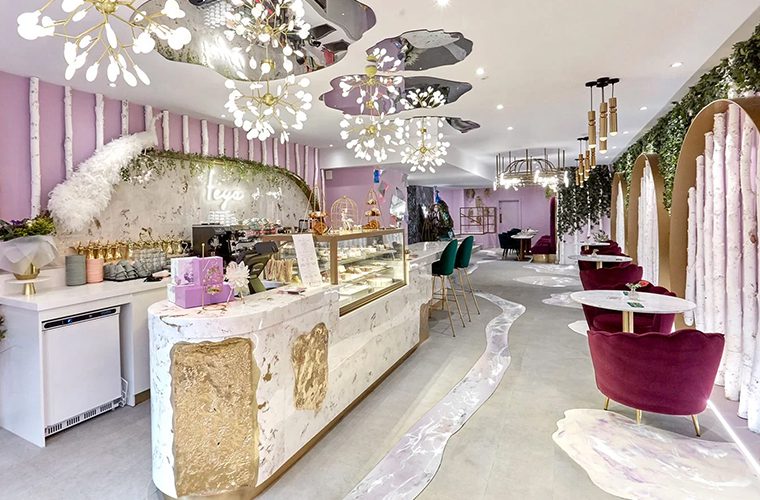 Instagram-worthy restaurants
It will come as no surprise to hear that social media, and especially Instagram, are not going anywhere, and neither is the impulse to share all our experiences online. From a hospitality point of view, it translates to something quite valuable: free advertising.
A uniquely presented dish will encourage people to take a photo to share, and unique features in the restaurant's interior design - be it art on the walls, a green wall like those mentioned above, unique furniture or decorations - are likely to become the perfect subject, or background, for a photo. The more people see your restaurant or bar, the better! And as no one will turn away a chance for free advertising, we can expect more and more restaurants to make themselves as 'Instagrammable' as possible.
If you need some inspiration, check out our Sky Garden London, Y Seler, and The Ugly Duckling projects.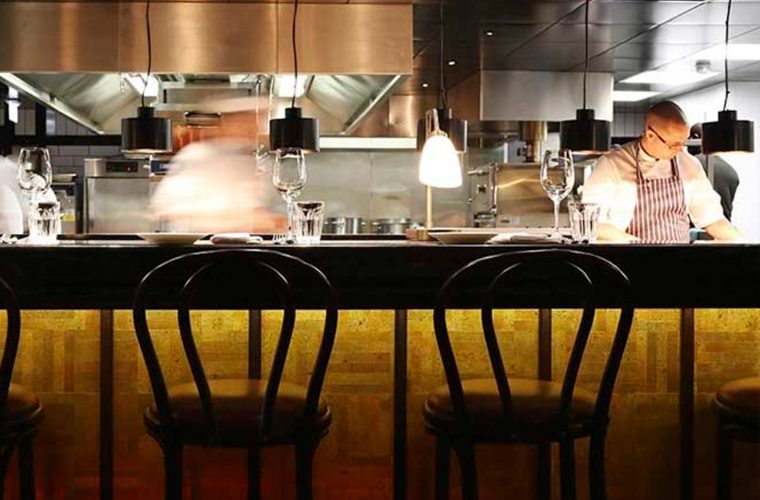 Open kitchens
The open kitchen trend, allowing guests to look inside the kitchen and see cooks at work, was just taking root when the Covid-19 pandemic put a sudden stop to it. However, as restaurants are open again, they have been regaining popularity and are expected to make a full comeback in 2023.
For many people, there is a disconnect with food: they will eat the result, but they know very little of where their food comes from, or how it's cooked before it reaches their plates. With open kitchens, they can watch the preparation and skill that goes into crafting their meal in real time. Not only does it connect them to the food they are about to eat, but it also has entertainment value. If watching people cook wasn't so oddly addictive, there would be far fewer cooking shows on TV!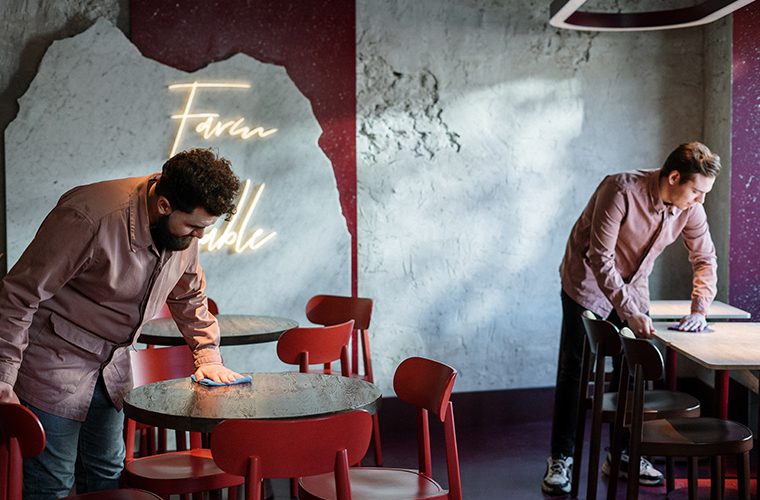 Cleanable materials
Cleanliness is of utmost importance in any setting where food is made or served - that much we knew well before the Covid-19 pandemic, but there is no denying that we pay far more attention to hygiene now. While in 2019 we'd have sat at a table fully trusting it to be clean, it's now not uncommon for staff to clean it before your eyes - often for the second time in minutes! - as a guarantee of hygiene.
This can ruin some materials, so we can expect to see a rise in cleanable materials that can resist the continued use of harsh cleaning chemicals - without sacrificing the aesthetic or atmosphere.