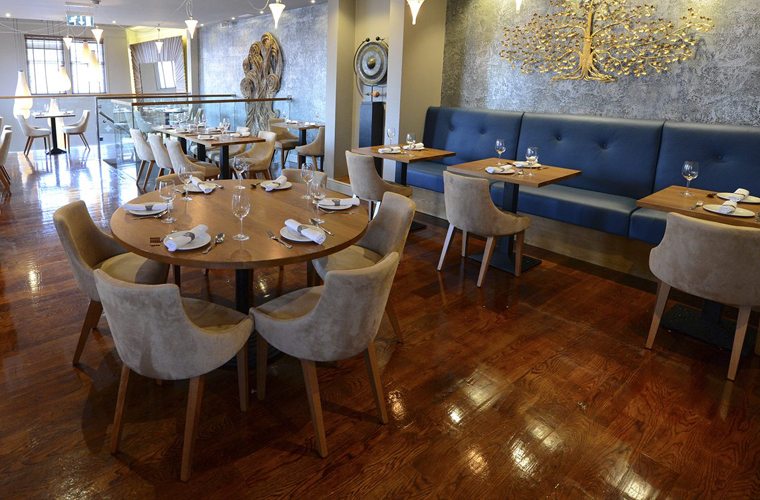 Restaurant tables and chairs – a buyer's guide
4 YEARS AGO
Your tables and chairs are a huge determining factor in how enjoyable your guests find their stay with you. Uncomfortable seating and too-small tables can sour the taste of your amazing food and really bring down the whole experience of your establishment. What's more, it's vital that you pick designs and styles that compliment your restaurant's overall look, with tables and chairs that adhere to the feel you're trying to create in your eatery.
Read on for our guide on how to pick the perfect tables and chairs for your restaurant and leave you customers hungry for more.
How many covers?
The first thing to consider when choosing your tables and chairs is working out how many covers are appropriate for your space. We suggest you give each of your guests an area between 1 and 2 square metres along with a minimum width of 580mm for them to eat comfortably. Gourmet or fine-dining restaurants will usually be at the top end of this range, whereas if you're a more crowded restaurant with small, square tables then you're likely to be at the bottom end. Techniques such as arranging smaller tables at 45-degree angles can also increase the number of covers.
What style of furniture should I choose?
High-back chairs are a fantastic choice to make an immediate impression on your guests if you're a high-end restaurant. If you're more of a budget eatery, or your ceilings are low, then we recommend you go for backs that aren't much higher than your tables to avoid the impression of being cramped for space and ensure that the arms of your chairs fit comfortably under your tables.
What materials should I use?
This really does depend on your restaurant's design. If you're a high-end eatery then classy-yet-comfortable options like our Kaylea Lux swivel base arm chair in fabric, faux or leather are a great choice to add to your restaurant's upmarket vibe. On the other hand, if you're looking to create a more rugged, straight-from-the-kitchen feel then a solid oak table top is a sure-fire choice for design success.
How much space is needed for chairs?
The average restaurant chair extends around 450mm from a table, and a further 450mm space is required to allow your waiters room to get past and avoid your customers bumping into each other's backs.
At Dawnvale we pride ourselves in our fantastic array of tables and chairs and the materials we use to craft them. Restaurant design is an art form and we ensure that we use couple the very best materials with innovative, beautiful designs to suit establishments of all styles.