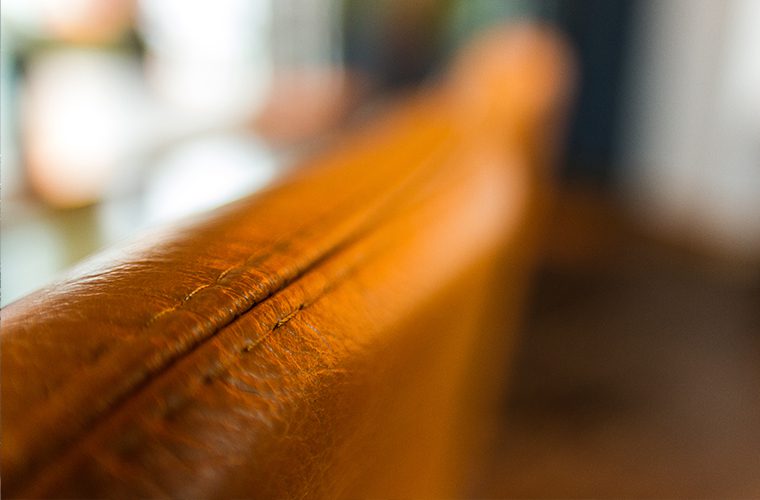 Seating that stands out: Choosing the right stitching style for your restaurant's upholstery design
3 MONTHS AGO
When it comes to designing the interior of a restaurant, every detail counts. One aspect that often gets overlooked during the planning process is the big difference that even the tiniest of details can make, particularly when it comes to upholstery. Bespoke seating detailing can make all the difference in a restaurant's ambience and overall aesthetic. One key component of upholstery design is stitching styles.
Stitching styles serve a practical purpose, as evident in blind seams that discreetly join upholstery material panels, or just an aesthetic function, as seen in custom embroidery. Whether it's subtle details or intricate designs that you choose, the styles of stitching you select can entirely transform the appearance of your seating.
What are the different stitching styles for bespoke seating?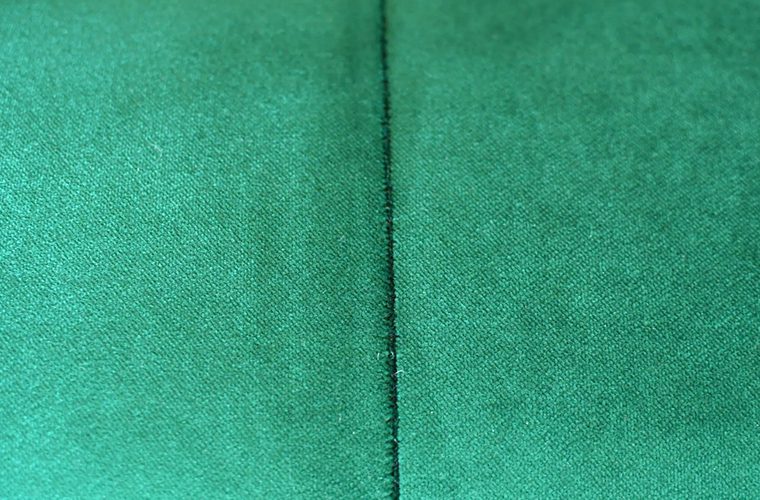 Blind seam
A blind seam is a subtle stitching style nearly invisible to the naked eye. It is created by folding the edges of the fabric and tucking them underneath each other, then sewing them together from the backside. This stitching style is often used for high-end upholstery projects where a clean and seamless appearance is desired. This look is a popular choice for modern and minimalist restaurants.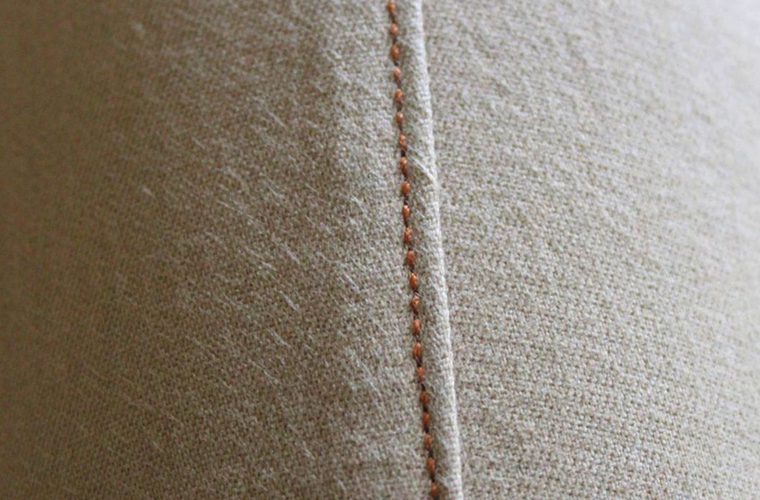 Top stitch
Top stitching is a type of stitching that is visible on the surface of the fabric, where the thread is sewn over the top. It is commonly used in upholstery to provide a decorative effect and can also be used to create contrast stitching. Top stitching can be executed in either a straight line or a decorative pattern, making it a versatile option suitable for a range of restaurant styles, from casual to upscale.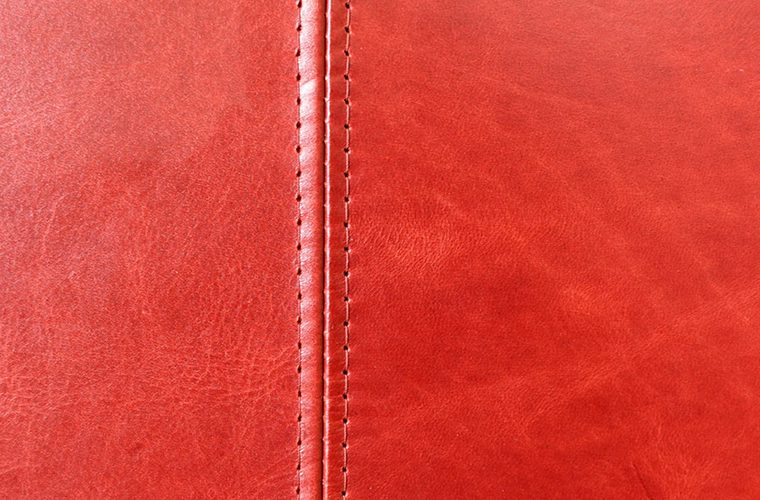 Saddle stitch
Commonly used in rustic or vintage-style restaurants to impart an authentic feel to the décor, saddle stitching is a decorative stitching technique in which the thread is sewn through the fabric and then looped around the thread on the opposite side. This creates a raised stitch that adds texture and depth to the upholstery.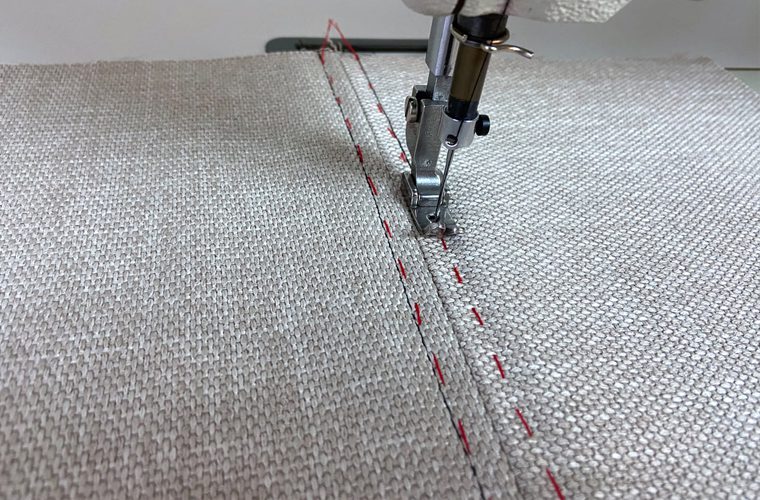 Slot seam
For busy restaurants that handle many covers, a slot seam makes a good choice, as it creates a strong and durable seam that can withstand heavy use. A slot seam is a type of stitching where a slit is cut into the fabric and then folded over to create a seam. This stitching style is often used for thick or heavy fabrics, such as leather or vinyl, which can be easily wiped down.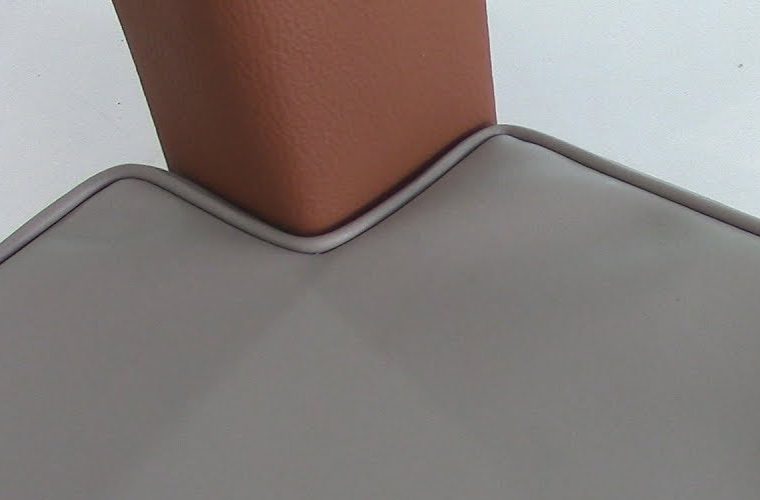 Piped seam
Adding a decorative border to the edge of upholstery, a piped seam is a stitching style that uses a cord or piping sewn into the seam to create a raised border. This approach can add dimension and texture to the seating design. These seams can be used in a range of restaurant styles, including both classic and contemporary, making it a versatile option for upholstery decoration.
When choosing a stitching style for your restaurant upholstery, it's essential to consider the style and ambience of your restaurant. Each stitching type has its own unique characteristics and can contribute to the overall aesthetic of your space. It's also vital to consider the functionality of the seating and the type of fabric being used.
We specialise in the design, supply, fabrication, and finishing of contract furniture. Our talented craftsmen can create bespoke furniture pieces that incorporate decorative stitching techniques to perfectly match any restaurant, bar or hotel interior. With our expertise, we can help your business create an inviting and unique atmosphere for your guests, making your establishment stand out from the competition. To discuss an upcoming project, don't hesitate to get in touch.