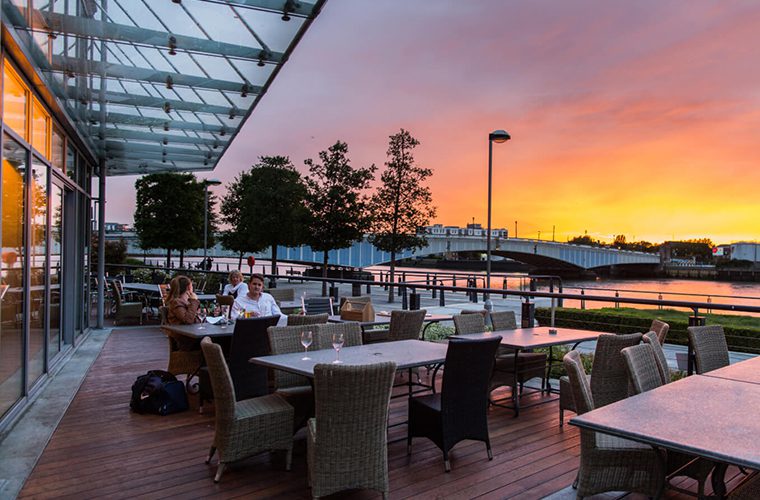 What makes the perfect lakefront venue?
2 MONTHS AGO
There is an inexplicable allure that emanates from bodies of water, evoking a sense of tranquillity and serenity that captivates many. Whether you have an affinity for nature or not, it's impossible to overlook the undeniable charm of waterfront venues. With its universal appeal, those aspiring to establish their own venue should consider selecting a breath-taking lakefront location. But what does it take to create the perfect waterside venue? Here are some points to consider: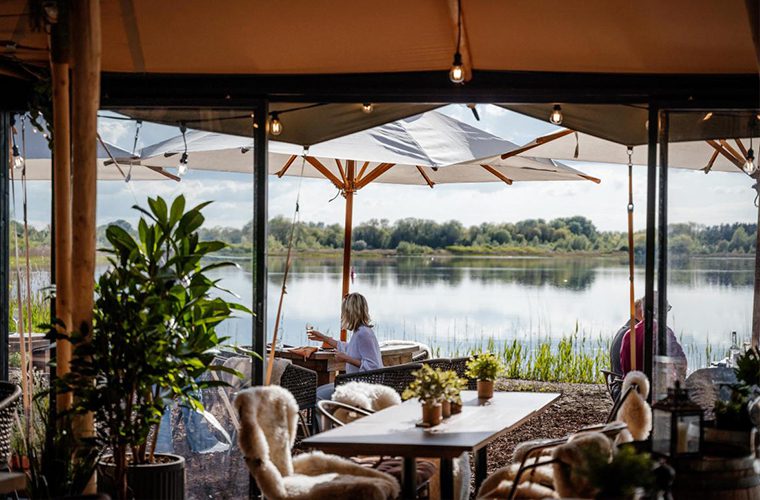 1. Choose an accessible location
Before you consider purchasing a venue, it's vital that you take the time to consider its location. Is it easily accessible for your guests? Are there transport links nearby? Is there an on-site car park? No matter how beautiful a location is, you'll limit your potential visitors if it's difficult to reach. Not only should your venue provide scenic views across the water, but it should also be easily accessible to guests.
2. Construct an outdoor dining space
One of the biggest draws of lakeside venues is the unparalleled views they offer across the water. To allow your guests to make the most of these views, pay attention to the set-up of your outdoor dining space, and ensure it maximises the potential to enjoy the view of the surrounding landscape. Check out our blog post for tips and tricks on creating an appealing al fresco dining space.
To ensure the views remain unspoilt, it's vital that you invest in preserving the natural beauty of the surrounding areas. Before you open your venue, consult a landscape gardener, as they'll be able to advise you on how to emphasise the natural features of the location.
3. Make the space versatile
From weddings and birthday parties to conferences and work-dos, lakeside venues can be used for a whole range of different events. With this in mind, you'll need to make sure the space is versatile, so that you stand out from competitors and appeal to a variety of customers. To achieve this, consider including a variety of spaces, such as conference rooms, lounges, and a dining area in your venue, as well as all the necessary amenities, like toilets and catering facilities.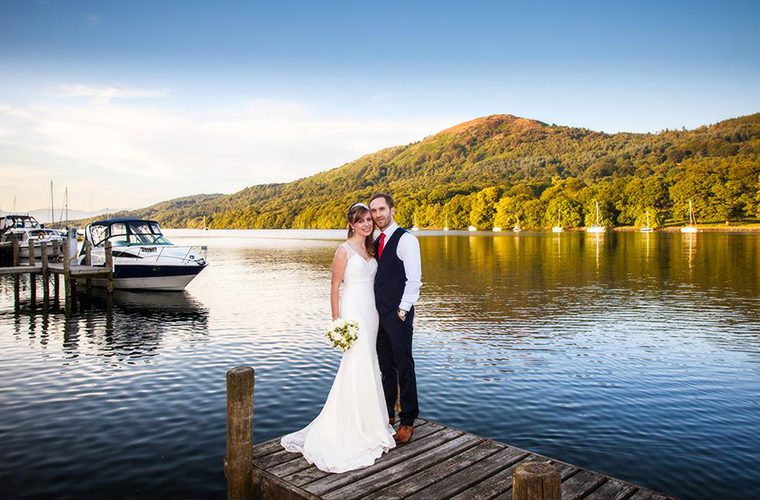 4. Consider event capacity and flexibility
To ensure your event space attracts as much business as possible, organise the space to accommodate different event sizes and groups. Offer a scalable model by making use of flexible seating arrangements and a modular layout. For instance, you could cater for smaller events, such as book launches, by using partition walls to reduce the size of a conference room. The same room could also be used for a wedding reception. Modular layouts negate the need for multiple types of room and allow you to maximise the use of space.
5. Hire an experienced team
The true backbone of a successful establishment is the team supporting the day-to-day operations. For your waterside venue to be a success, you'll want a strong, skilled team behind you, who are experienced in the nuances of running a multi-functional space. Ensure that all team members are well-trained and that they're prepared to go the extra mile to ensure your guests have a positive experience when visiting your venue.
6. Incorporate sustainable practices
The natural beauty of the area surrounding your venue needs to be respected and maintained with the incorporation of environmentally conscious policies and processes. Minimise your venue's environmental impact by using renewable energy sources, eco-friendly waste management systems, and robust recycling initiatives. Not only will this help to preserve the nature that surrounds your location, but it will also help to attract customers who are conscious of their impact on the environment.
We understand that every venue is unique, and that's why we take a personalised approach to meet your specific needs. With a fully end-to-end solution, we can bring your vision to life. Get in touch with us to discuss your project, today.