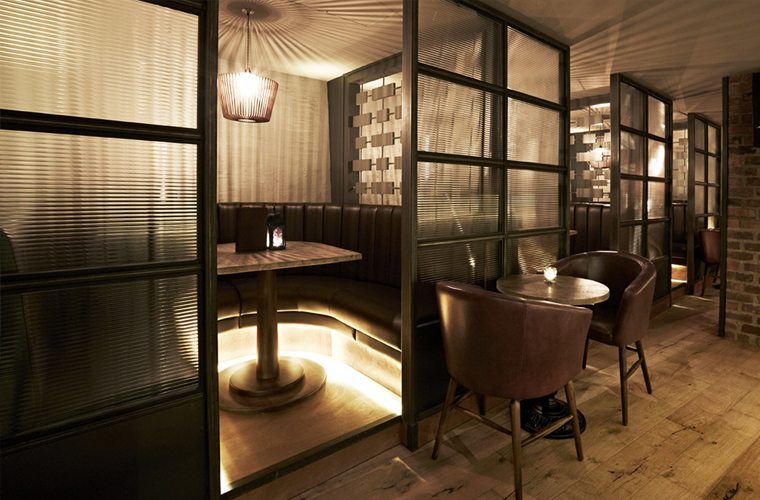 What should you consider when designing a private dining area?
2 YEARS AGO
There's a growing trend for private dining and bookable spaces sweeping the hospitality industry and, if you haven't yet got a private dining area, you could be missing out on a lucrative revenue-driving addition. As you set out to create your designated space, you should keep the following design considerations in mind.
What kind of space will you have?
If you have a lot of space to play with, you might opt to create a private dining area totally separate to your main dining room. It may be on another floor for example or, in a self-contained room. Equally, you could decide to have a portion of your existing dining room cordoned off for private dining. There's no right or wrong way but you will need to consider the implications of each option on things such as décor, staff accessibility and desirability of the space.
What function will it play?
Depending on your business and clientele, your new private dining area could also be marketed as a meeting room or venue. This will give you an additional way to monetize the space but it could mean you'll need to get creative when it comes to interior design, table size and style of chair.
How will staff access the space?
When determining if your private dining room will be a totally separate space tucked away in a different area of the building or part of the main dining room, you'll also want to consider staff access and the practicalities of serving food. For higher end spaces, a self-contained space away from the main restaurant is a sensible option but, this means you'll need more staff and accessible routes to and from the kitchen and bar to offer a seamless service. If the private dining room will be on a different floor, will staff need to carry food and drinks upstairs or are wider building modifications called for?
What kind of interior design will you go for?
Private dining rooms are luxurious and indulgent by their nature and those reserving a dedicated space for their event will expect a suitably high-spec environment.
What type of seating will work best?
The style of seating you fit-out your private dining area with will either give you ample flexibility or really restrict your use of the space so you'll need to think long and hard about seating options.
Fixed seating can make better use of small spaces but it could limit you when it comes to changing the room's configuration for different size events. A combination of fixed and moveable seating gives more flexibility or, you could opt for individual tables and chairs that can be grouped together or removed as needed.
How will you handle the practicalities?
In addition to interior design, lighting and seating choices, you'll also have a host of practicalities to consider. Does your chosen space comply with fire regulations and offer an emergency exit for example? Is it currently being used for another purpose such as a wine cellar? If so, how will other areas of your venue be affected?