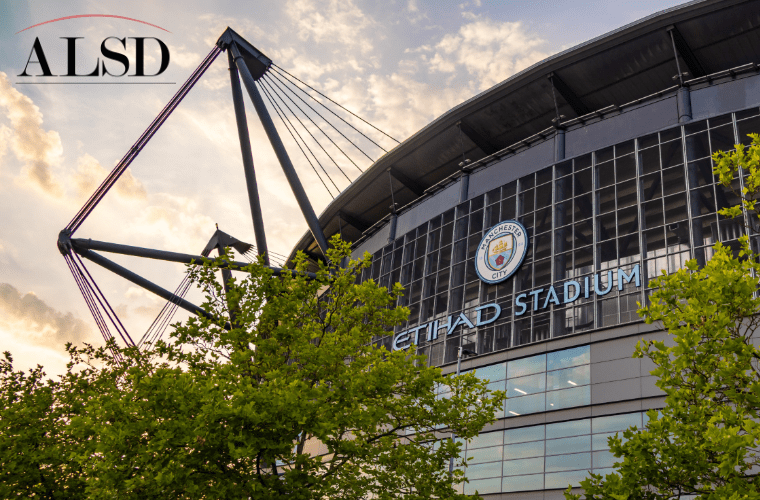 Join us at ALSD International on 9th-10th Oct at the Etihad Stadium Manchester
1 MONTH AGO
Dawnvale is pleased to announce we will be exhibiting at the ALSD International 2023 show being held at the Etihad Stadium in Manchester on the 8th & 9th of October 2023.
What is ALSD International?
Organised by the Association of Luxury Suite Directors (ALSD) in conjunction with Sports Venue Business (SVB), ALSD International is the one and only entity dedicated to the premium seat and hospitality sector outside of North America, offering a 365 community to industry executives through networking events, knowledge-sharing, filmed member interviews and roundtables, as well as an annual conference and exhibition.
What can I expect at the event?
The 2023 edition of ALSD International is being hosted at Manchester City's Etihad Stadium October 9th-10th, with attendees to benefit from unrestricted access to the conference, including 'Fan Experience' and 'Technology' breakouts, an exhibition hall showcasing industry-leaders, access to 1-on-1 meetings and networking events, including some very special behind-the-scenes tours.
If you don't have tickets and would like more information, please click here to go to the ALSD site.
Why should you come to see us?
This is a perfect location for us to exhibit and showcase our fast track stadia fit out projects. We have worked on multiple projects at the Etihad stadium including the Manager's Corner, the South Stand Concourse, The Ardwick and KITS Sport Bar.
If you would like to arrange an in-depth meeting, we take you around the locations we have developed and answer all your questions. You will need to get in touch in advance and book a time with us for this.
For all other enquiries, we will be exhibiting at the show at Stand 21 in the main hall with Denise, Jacob and Scott on hand to answer any questions.
Jacob, who has been the client manager for both Manchester City & Birmingham City projects, will be giving a full presentation at a time still to be confirmed.
If you want any more information on the event or if you can't attend but would still like some more information on our fast track stadia fit out services please get in touch.